Using Your Company Logo in Propertybase Follow
One way to configure Propertybase for a more tailored experience is adding your organization's logo. This will need to be done once for each Propertybase application. By default, Propertybase includes three applications: PB Admin, PB Manager and PB Agent. (Application access is determined by your organization's administrator.)
Adding Your Company Logo
Click the gear icon in the top right of the screen, then click Setup.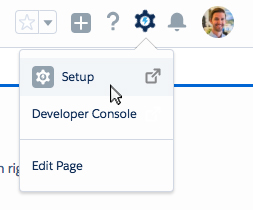 In the setup menu, click App Manager.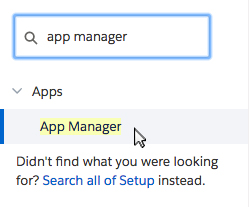 Next click Edit in the drop down menu for "PB Admin".
Note: If you have multiple entries for PB Admin, use the one that lists "Lightning" as the app type.

Click on the box labeled Image.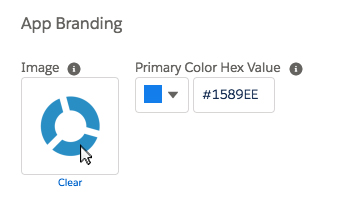 Using the system window, select the new logo image from your desktop.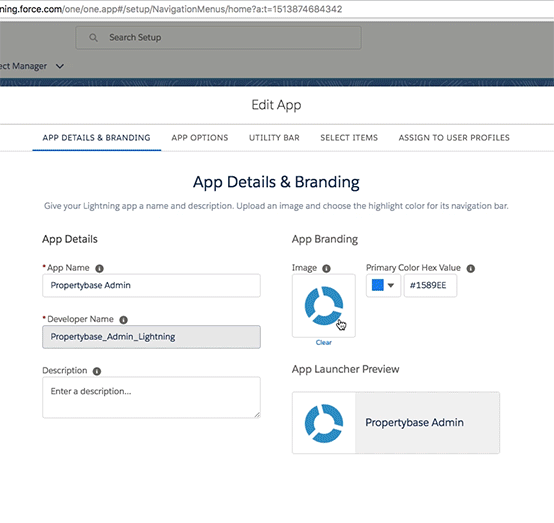 Click checkbox for "Use the app's image and color instead of the org's custom theme" below the logo image
Click Save.
Click Done.

Done! You just configured PB Admin with your organization's branding.
Repeat the steps above for remaining applicable profiles (PB Agent, PB Manager, etc.)
Note: It could take up to 5 minutes for these changes to reflect in the system.
Personalizing Propertybase is one of the advantages to using this application.
In order to add your company logo, it must first be uploaded to Propertybase through the Documents Tab. If you haven't already done this please visit Adding documents to Propertybase. 
Logos must be less than 100kb in size and we recommend are no wider than 200 pixels. We also recommend you add a white boarder bleed around you logo so that it centers correctly on the page layouts. 
To add your company logo navigate to: Setup/App Setup/Customize/Home/Home Page Components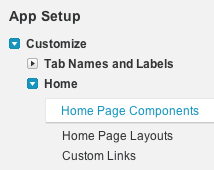 Create a new custom component of the type image and add a unique name to identify the logos component.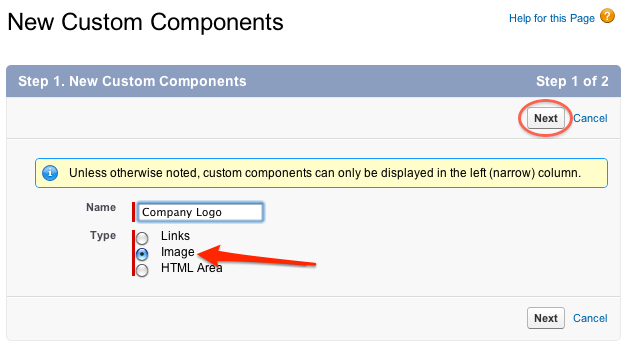 On the next page you will find the button "Insert an Image". Choose the image file from the pop up menu and make sure it is no wider then the guide provided to ensure that the complete image is visible and not cut off.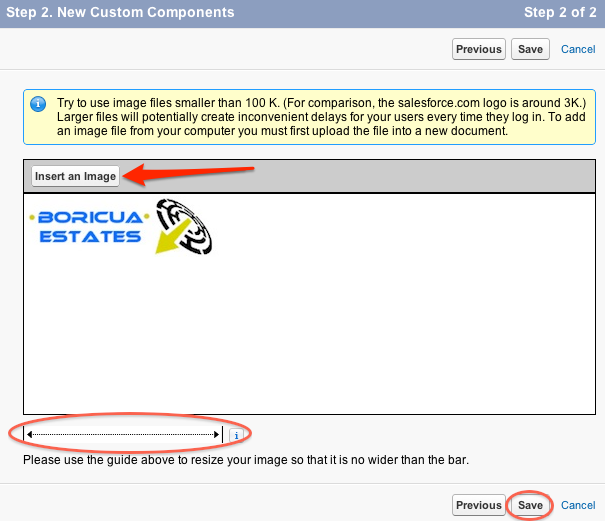 Once you have successfully created your image component, click on "Home Page Layouts" under "Home" in the setup menu. Click edit on the current homepage layout to add your newly created component.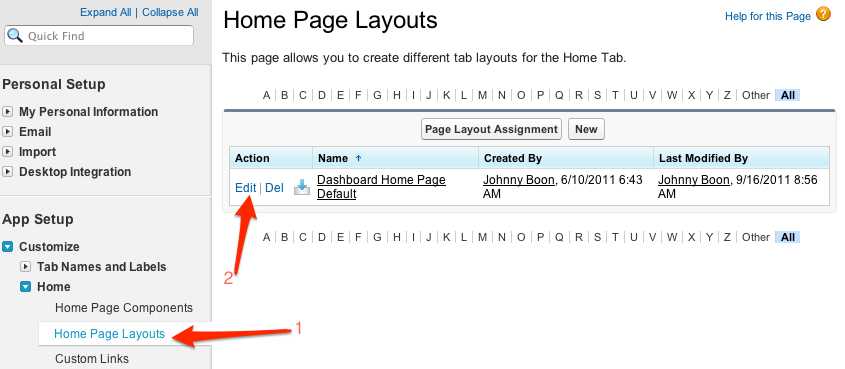 Search for the name of your component and click the check box to add it to your home page layout.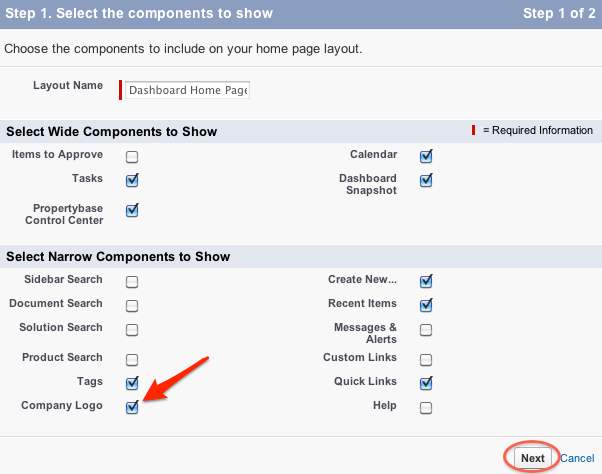 In order to have your company logo stand out we suggest to move the component to the top of the bar so that it is the first image that pops out to the users. Then save the page layout.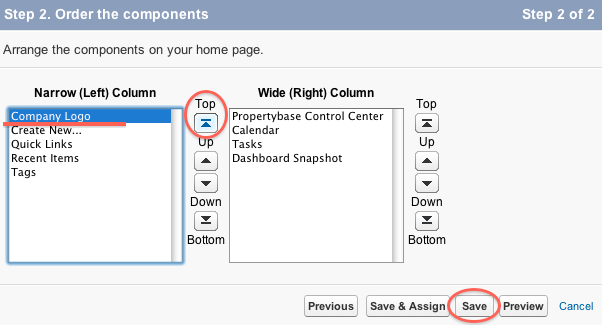 Now when you click on the home tab you will see the personalized company logo right a the top of the side bar.