In business it's important to be as efficient as possible and real estate is no different. Starting with lead, ending with close and everything in-between, your business has data points that should be recorded.
The Propertybase Real Estate Process
The use of Propertybase CRM will allow you to apply a systematic approach to a process where relationships, communication and follow-ups are the key to the success of your business. Propertybase records to several data objects each tailored to a unique stage of your business. The graphic below illustrates the four main steps of a typical sales cycle, each mapped to the various data objects available in Propertybase.
Note: Objects are a collection of a particular type of records, i.e. Contacts or Listings.
Typical Sales Process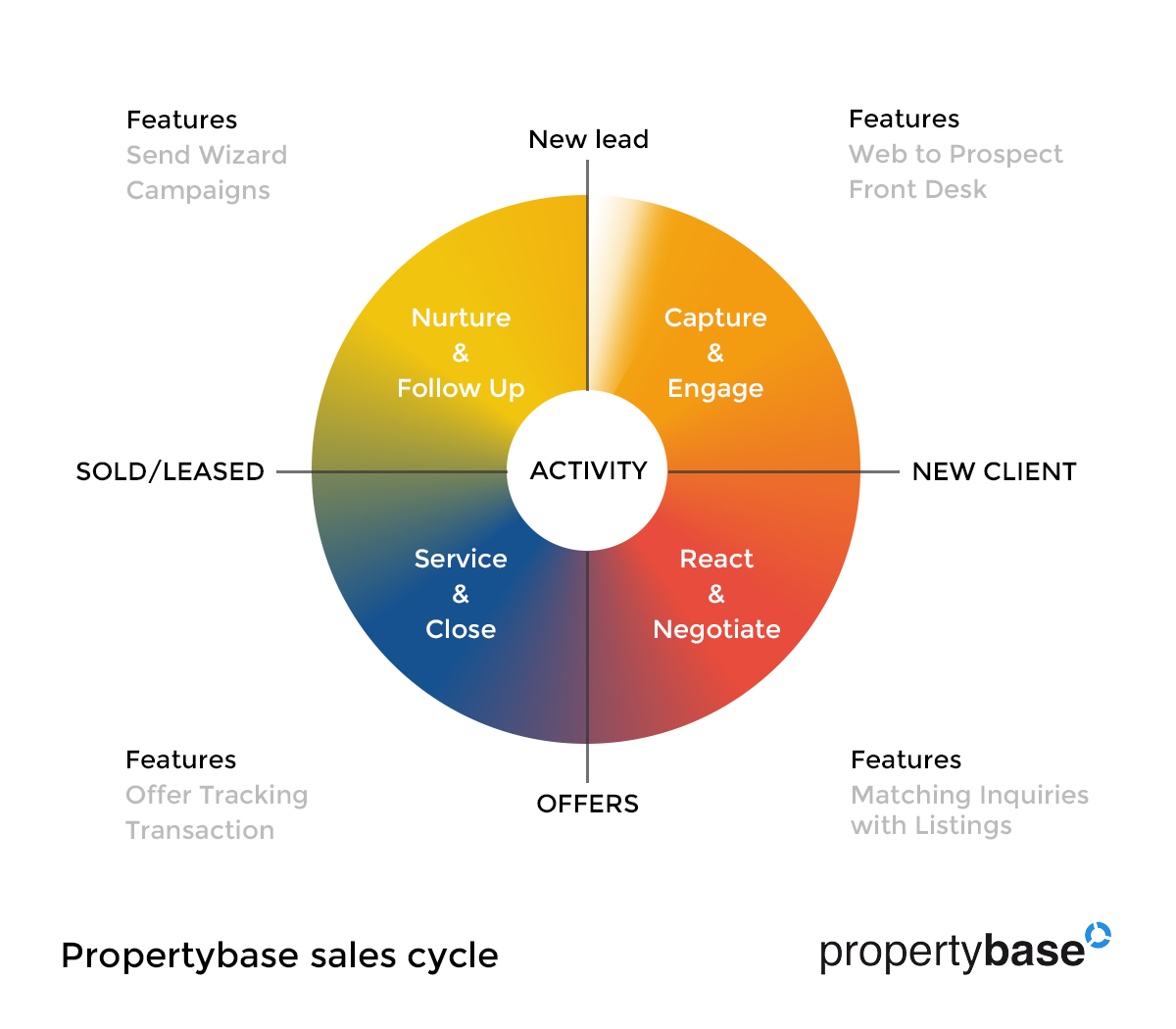 Typical Buyer Process
Below are two diagrams illustrating the typical buyer process for both residential and commercial industries. 
The top sections of the diagram demonstrate the different ways records can be created or published within or outside of Propertybase. The larger arrows depict the core process within the system. Additional options are shown by the smaller arrows to provide alternatives depending on how the deal progress.
Note: Records are a collection of fields, activities, and relationships describing a single entity.