Preventing Identity Verification Follow
As a security measure, Propertybase will require you to verify your identity when you login from a new IP address, new computer or device, or both. However, sometimes this feature incorrectly assumes you are somewhere new. This article will explain how to permanently "whitelist" an IP address, preventing identity verification prompts in the future. This is especially helpful when working with API tools like Apex Dataloader, Excel Connector, etc.
Not sure what identity verification looks like in Propertybase? Click here.
---
How to Whitelist an IP Address
Click the gear icon in the top right of the screen, then click Setup.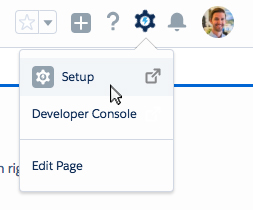 In the Quick Find menu, click Network Access.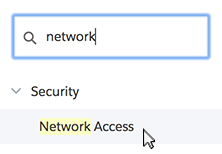 Enter the IP address to be whitelisted in both "Start IP Address" and "End IP Address". (If you would like to enter a range of IP addresses, you can do that as well.)

Tip: To locate your IP address, search Google for "What is my IP address?".