Submitting a Proper Support Request Follow
At Propertybase, we love helping our clients succeed. However, there are a few things YOU can do to help US succeed. Included below are best practices for anyone who submits a request through support. Following these guidelines will ensure that you get your request resolved as quickly as possible.
How to access Support
NEW: A new Request Support tile has been added to the Control Center. This will allow users to easily access all types of support.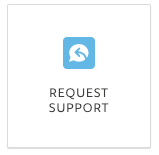 When selected you'll have multiple ways to quickly access the help you need!
Among the options are:
1. Consult our Help Center

Please search for your issue in our Help Center. Our Help Center is clustered by features. We recommend you use the search function. If your issue is more specific or not covered in the Help Center please proceed to the next step.

2. Grant Login Access to our Support Team

We highly recommend you take this step to guarantee that your problem is solved quickly. Providing support access enables our support team to log in to your system to locate and replicate the problem and to provide you with assistance in a timely manner. To grant access please click the button on the right. (see tab 2 for help with this)

3. Submit Support Request

To submit a detailed ticket please click the button on the right and make sure that you have provided support access (see step 2 above).
For more information on Submitting a Support Request, please see the Logging Support Tickets (tab 2) in this article.
Submitting a Support Request
Troubleshoot first:
There is nothing wrong with troubleshooting your own issues. However, we don't want you to spend all day trying to solve a problem yourself.
Here are a few things you can do before submitting a ticket:
Search the Help Center for a solution.
Clear your browser cache.
Log out of your account, then log back in.
If none of these steps solve the issue, please submit a support request.
Please outline any troubleshooting steps you've taken when you submit a request. Although they didn't ultimately fix the issue, it allows our support team to continue from where you left off.
---
Nail the Subject Line
A good subject line sets expectations. This enables our support team to glance at the subject line and immediately know the issue (in as few words as possible.) A good subject line also includes relevant keywords that make it easier to find when searching/sorting. (Proper keywords also help us perform useful internal data analysis.)
Poor Subject Line: Nothing showing up in account
This subject line provides no context. Who's account is this? Are they an admin or regular user? Specifically, what can't they see? You can't assume the support team knows any of these things.
Better Subject Line: I have a new user that can't see objects in their account
This subject line provides more context. It explains the user is not an admin, that their account is new and that they can't see objects in their account.
---
Write a Detailed Description
Most of the time, the difference between a poor support request and a good one is in the details. The more details you can provide us, the quicker we can resolve your issue.
Here are a few important details that apply to most requests:
Include your company/organization name
Include your Propertybase version number
Specify the user involved and their access level
Outline troubleshooting steps you have already taken (if any)
Include error messages received (if any)
Include links (URLs) to examples (e.g. URL to the listing or inquiries) This reduces confusion and allows us to find the record faster.
Keep in mind that we don't need every detail, just the right ones. Each support request is unique, don't be afraid to ask questions in your request.
---
Include Attachments
A picture is worth a thousand words. When possible, include a screenshot, gif or video with your request. This will help our support team immensely. If you can't include an attachment, please include the exact text of any error message you receive.
---
Grant Account Access
In many cases, we will need access to your account to resolve requests. Click here to learn more.
---
Follow Up Times
Support team response times can vary, depending on a variety of factors:
Complexity of request
Urgency of request
Current request volume
And last but not least, quality of request.
---
Following the guidelines in this article will insure your request is written in a clear and helpful manner.
This will allow us to resolve your request as quickly as possible - and get you back to closing deals!