Getting Started Series: Matching Inquiries to Listings Follow
Propertybase makes matching inquiry data to available listing inventory a breeze. The listing matching algorithm takes a wide range of inquiry data and matches it to available listing inventory. This feature also provides robust filtering options to help narrow your search and find the perfect property.
Getting Started
Before we can generate a series of listings, we need inquiry data. As we learned in the Managing Contacts article, the Inquiries object is a related object available on all Contact records.
To get started, open any Contact record that has a related Inquiry, find thr Inquiry in the "Related" tab, open the Inquiry and click the Matching tab in the Inquiry.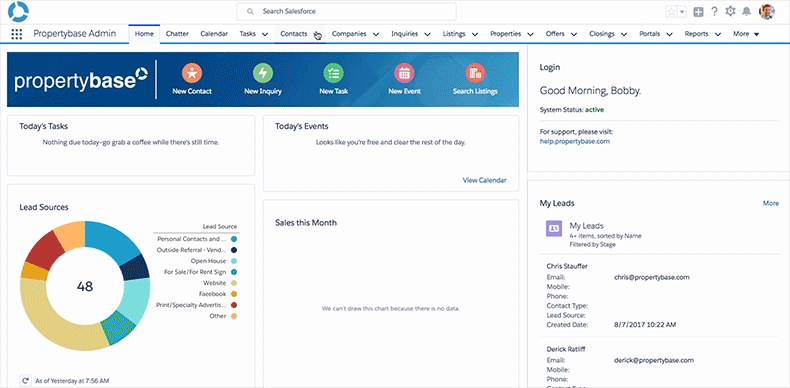 Note: You can see if a Contact has a related Inquiry by opening the Contact record, clicking the Related tab and looking under Inquiries. If you don't have one, simply create one. It doesn't require much information out of the box.
Filtering Options
There are many filtering options available on the Matching screen - all designed to narrow the search and help you find the perfect listing. You can also add or remove filters using the icons to the right.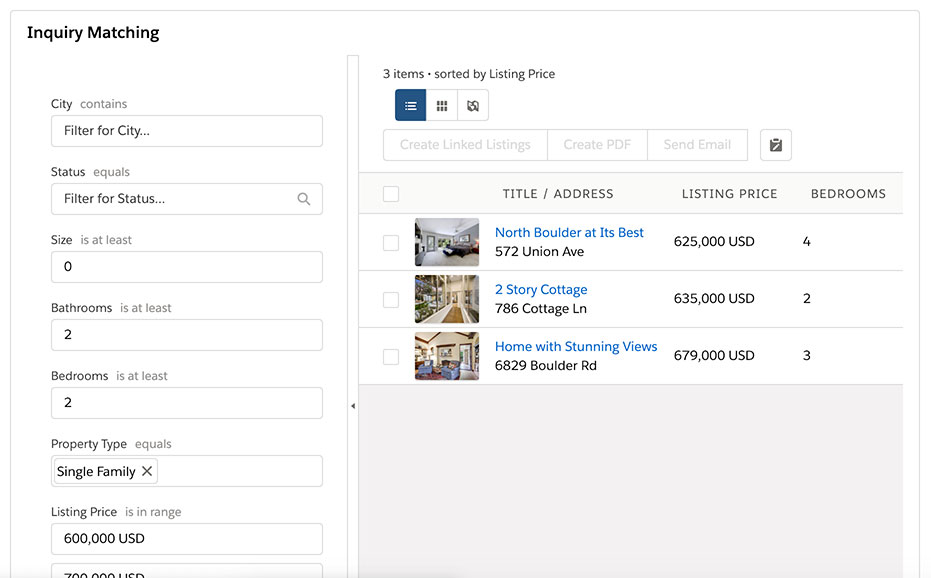 Beyond matching, you can also search for listings, email selected listings, create linked listings, start an action plan and more.

---
This is Part 5 of 12 in our Getting Started with Propertybase series. We recommend you continue to follow along, in order, as we walk through the entire Propertybase process, from lead to close.
Getting Started with Propertybase: Table of Contents
---
Next Up: Creating Linked Listings
Once you've used Matching in Propertybase to find potential listings, it's time to turn those into Linked Listings.