The Control Center allows you to adjust and control different aspects and features for Propertybase. To access it you need to go to the app pop up page by clicking the menu icon found on the navigation bar.

Once in the app menu you will see all of the objects available to your user. Click on Control Center to access it.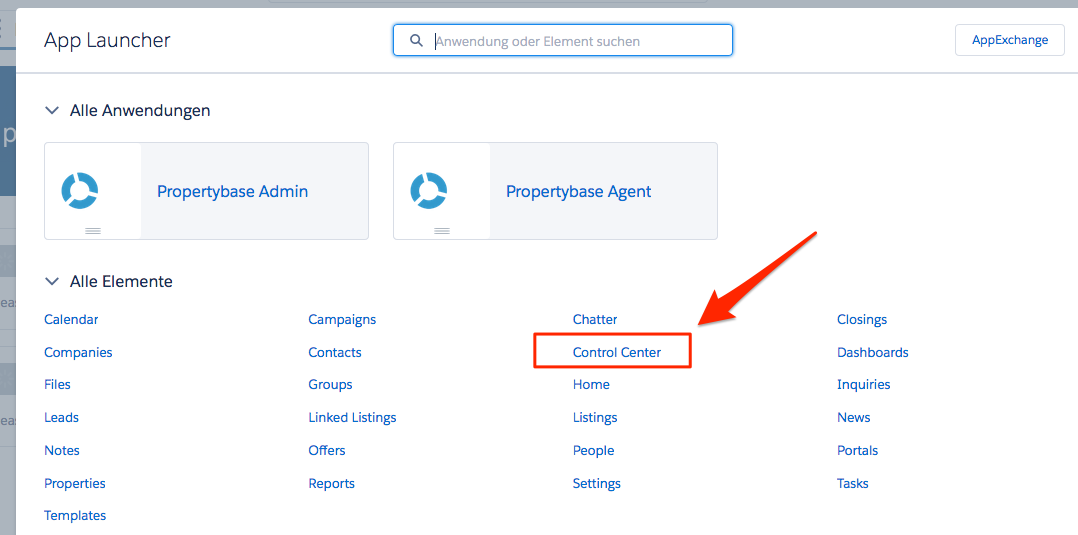 Here you will be able to activate Front Desk, adjust the Quick Send, manage object fields, Clear Cache and many more adjustments that will come with future updates of Propertybase.