Contact Browser (Classic v1.348-1.398) Follow
The Contact Browser empowers agents to use their contact data in the most efficient way. The concept behind the feature is to build pre-set lists that agents can use and work with on a daily business. The advantage of the browser is that other Propertybase objects can be included in filters, this means lists based on Contacts with Activities, Listings, Offers or any related object can be created and saved. The main features consist of:
• Search for contacts using different criteria and summarize
• Define custom search filter for contacts and share in team 
• Create Static contact lists 
• Add individual contacts list or remove them from 
• Share contact lists and with others
To learn how the general functionality works see the Browser Functionality article.
In this article specific use cases for the Contact Browser are discussed. For a more detailed explanation on lists see the Standard and Smart Lists article.
Use Cases
1. Create a list of your VIP contacts.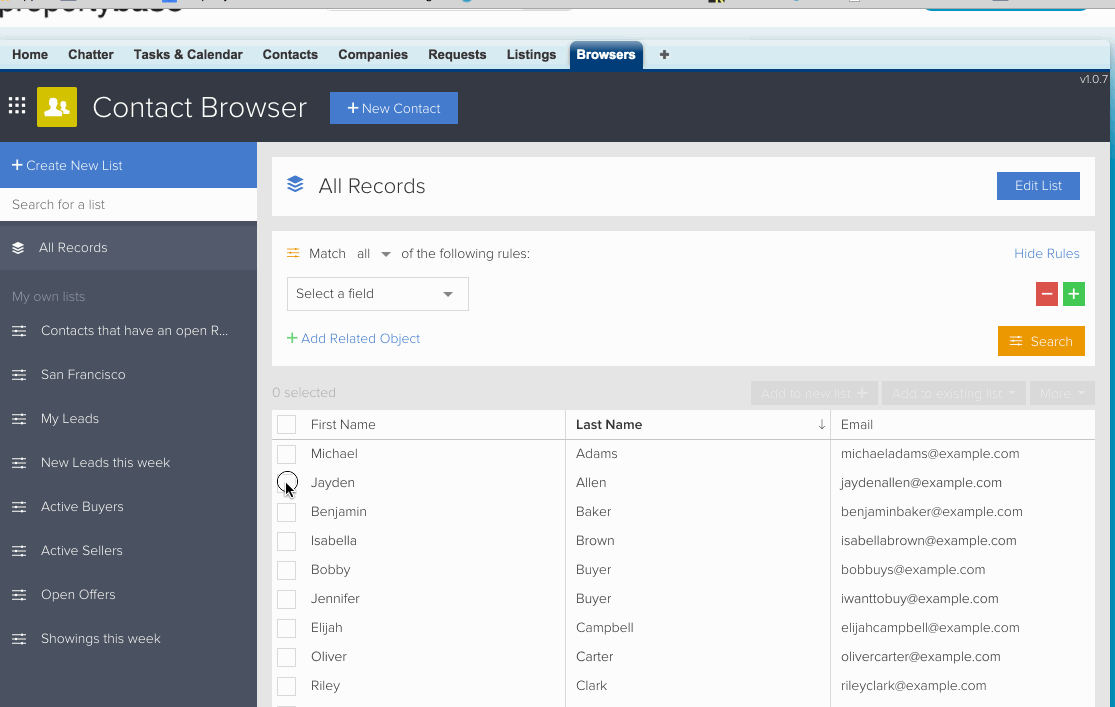 In order to accomplish this follow these steps:
From within the "All Records" view select the contacts that should be added to this static list
Click the green add to list button
Name your new standard list and click "Create List"
Your new list will now appear in the menu
2. Search Contacts using a single field. In this example an agent wishes to only work with contacts found in the city of San Francisco.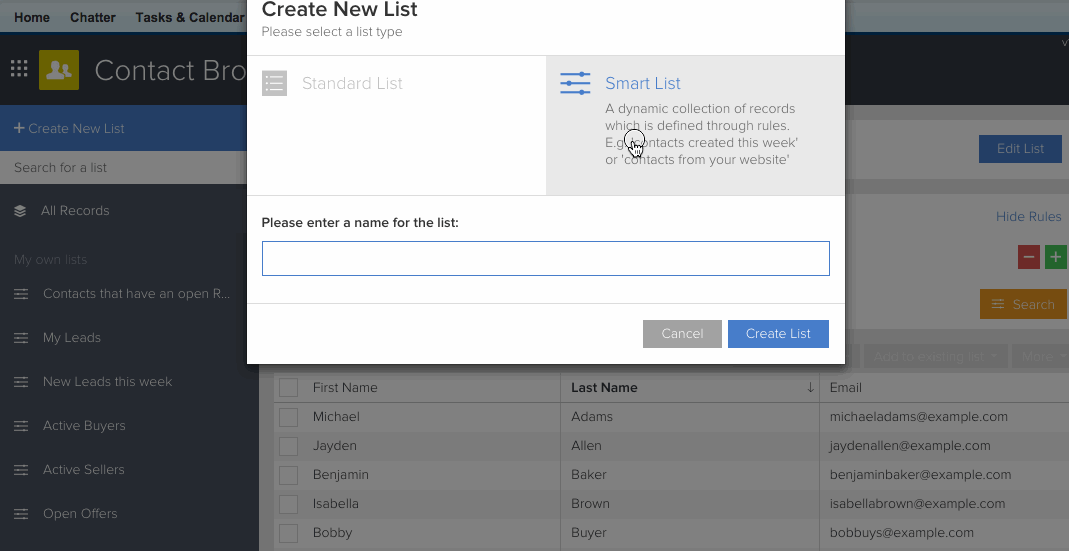 In order to accomplish this follow these steps:
Click "Create New List"
Select Smart List and enter a name for the new list
From within the Filter Section, click "Select a field" and choose Mailing City. The operator can either be equals or contains. Then enter the city name: San Francisco.
Click Search
Once you have your results, don't forget to click Save!