Browser Detail Compact Layouts Follow
Compact layouts display a records key fields at a glance at the top of a records detail page within the Browsers.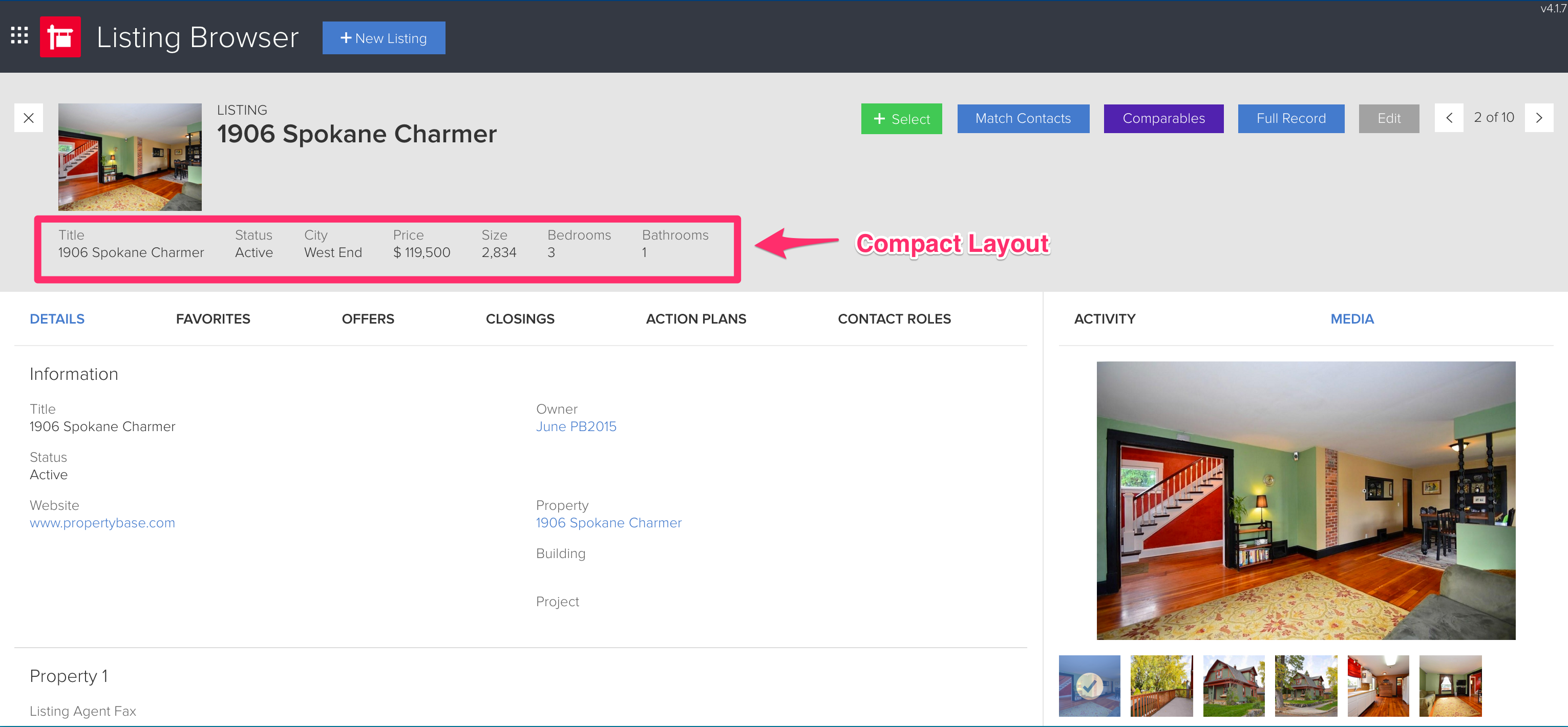 These can be edited by going to the corresponding object setup page and creating a new "Compact Layout". For more detailed information on how to create and edit these go here.
If you are on a version prior to 1.389 you will need to create new compact layouts. To do this go to the object setup page -> then to Compact Layouts -> Click New Button. The following is an example: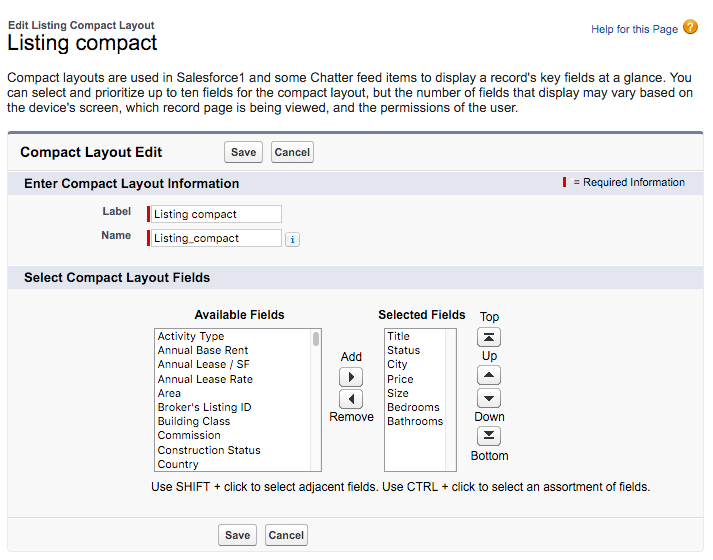 Next click "Compact Layout Assignment" and assign the Compact Layout to all Record Types