Import Wizard - Part 2: Importing Contacts Follow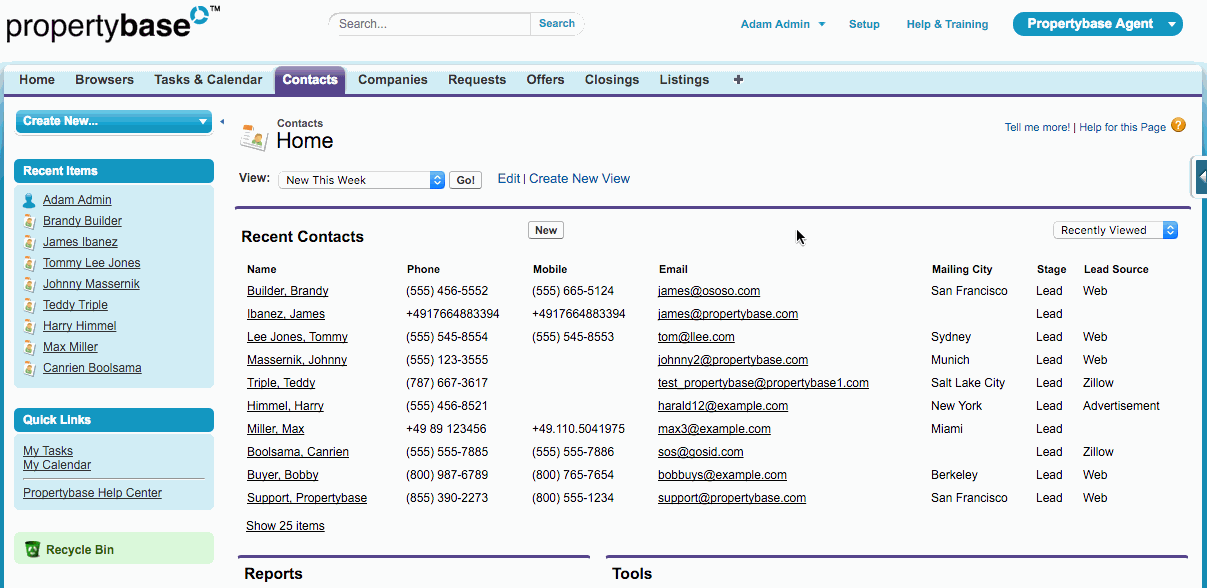 Importing your contacts into Propertybase is simple with the Import Wizard. The first part of this process is to prepare your CSV file with all the necessary data. For steps on creating a custom CSV file, check out Prepare CSV for Import: Import Wizard. Once your CSV file is prepared the next step is to log into your Propertybase ORG:
For Administrators go to: Setup/ Data Management/ Import Accounts/Contacts
Alternatively go to the Contacts tab and under the Tools section click the link "Import My Organization's Companies & Contacts".

 Next click Start the Import Wizard! 
In the following page select "Companies and Contacts". Nothing will need to be added to the middle column. Drag and drop your prepared CSV file to the corresponding section on your screen. If the information on your contacts file contains special characters (é,ñ,ü, etc.), make sure to change the character code to: Unicode (UTF8). Then click next:
 In the next page make sure that all fields are correctly mapped. If the owner is not specified it will be set to the user currently performing the import. If  currency is not specified the wizard will prompt you to map it. The templates provided in Prepare CSV for Import: Import Wizard provide all the necessary mappings. 
*Important* All fields that are to be imported will need to be on all the page layouts of the Contacts object. If this is not the case they will not be available for mappings.
For example if you are asked to map Company and/or Contact Currency in your file, the field will need to be added to the Object page layout.
The last page will provide a confirmation that your import has gone through.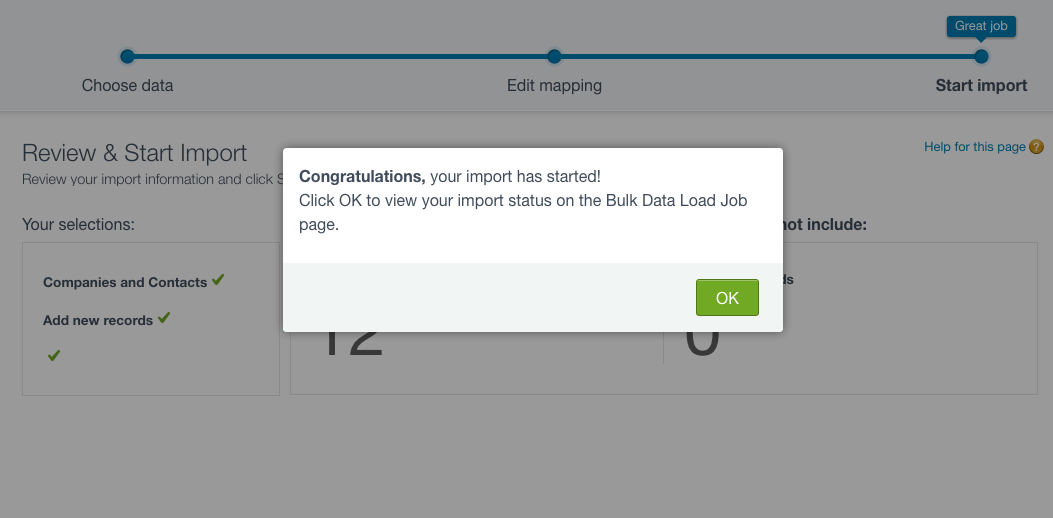 Once the process is completed the system will redirect you to a results page. Here you will be notified of the state of your import. 
Depending on the size of the import it may vary in time. You can keep track of the progress of your import by going to the Monitoring section of the Setup. Once the process is complete you can go into your Contacts tab and find all successfully imported records.