Add a Path Component to the Contact Record Page Follow
Note: The default Salesforce Path component is now available for Contacts. For this reason, we recommend using this component as a replacement to the Propertybase "Path" feature (which has now been deprecated.) Click here for more information: https://help.salesforce.com/articleView?id=path_overview.htm&type=5
In Propertybase 1.464 we've added a Path component to the contact record page. This gives users a visual representation of their relationship with a given contact. Not on version 1.464? Click here to update.
---
Configure Contact Path
Before we add a Path to the Contact Record Page, we need to configure it.
Navigate to the Control Center.
Beneath Contact Path, select Stage.
---
Add a Path to the Contact Record Page
Now that our path is configured, we can add it to our Contact Record Page.
Next, click the gear icon in the top right menu and then click Edit Page.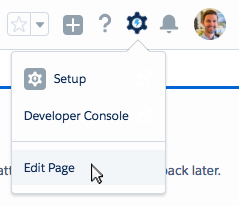 Drag a new Visualforce component from the menu on the left, and drop it below contact details.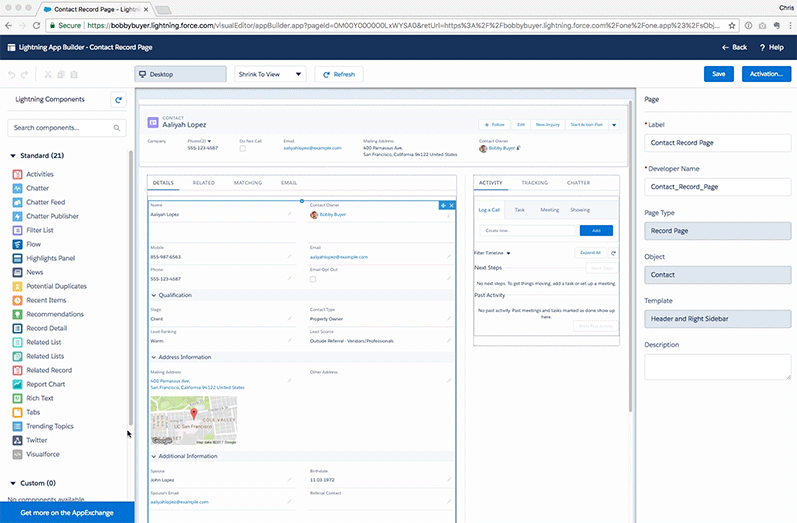 On the right side of the screen, select Contact Path for Visualforce Page Name. Leave Label blank and enter 36 for Height (in pixels).
Click Save in the top right corner of the screen.
Done! You now have a brand new Path feature on all contact record pages.
Insufficient Privileges Error 
If you are receiving an error for a certain profile you will need to add the Visualforce Page to the profile.
Go to Setup > Administer > Manage Users > Profiles > Select Profile > Visualforce Page Access > Edit > Add pba.ContactPath > Save
---
Related Articles