Welcome to Propertybase Leads
We are excited that you have signed up for Propertybase leads.
A few things to remember about the leads we generate:
We make no promise or guarantee of lead volume, quality, or lead conversion rates. The number of leads contracted for is the targeted AVERAGE per month over the course of the Agreement.

Leads will not come in at a regular pace. The leads will be sent to your Propertybase CRM as they are generated. That being said, if leads do not come in after several days, please feel free to reach out to our Client Success team.
We are excited to get you started.
In order to get your account ready, we will need to connect your Propertybase CRM to our lead generation engine.
Setup Process
An email will be sent to you with an OAuth link. Please click on the link and proceed with the walk-through screens. Remember, to enter the credentials of the Org that leads should appear in.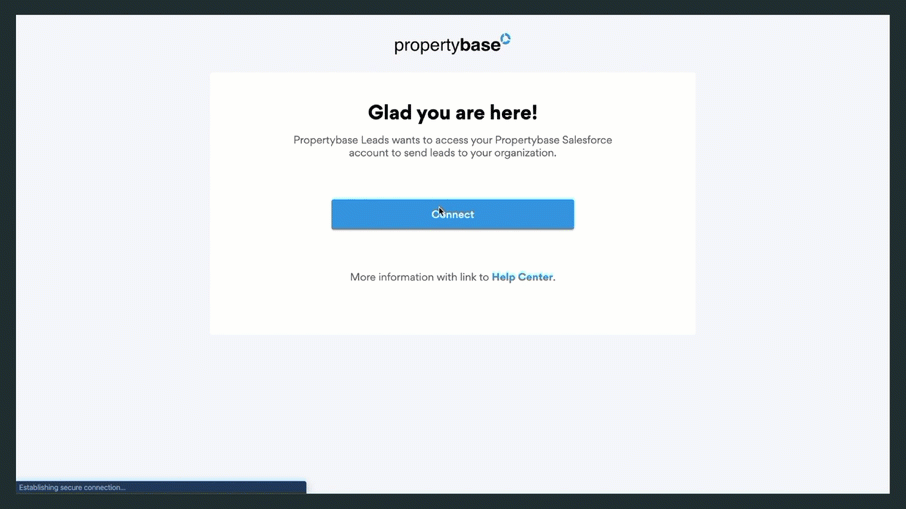 A Test lead will be sent in order to validate the connection.
Once the initial setup is complete, leads will begin to arrive in 3 - 7 days. Yes, it does take a couple of days for the marketing to kick-in.
We are excited to help you grow your business with Propertybase Leads.