Front Desk, a service developed by Propertybase, allows you to automatically capture leads from Facebook (among other sources.) This is made possible through an integration with the Facebook Lead Ads platform. In the article below, we'll review the steps required to start receiving leads from this third-party integration.
Note: Propertybase Classic customers must enable webservices before configuring this integration.
---
Setup Instructions
First, you must authorize Propertybase to receive leads from the Facebook Lead Ads platform.
Log into your Facebook account.
Note: Make sure you use an account with admin rights to the page you want to capture leads from.
Once logged in, open this page in a new tab.
Click Login with Facebook in the middle of the screen.
On the next two screens, authorize Propertybase Leads to access your Facebook account.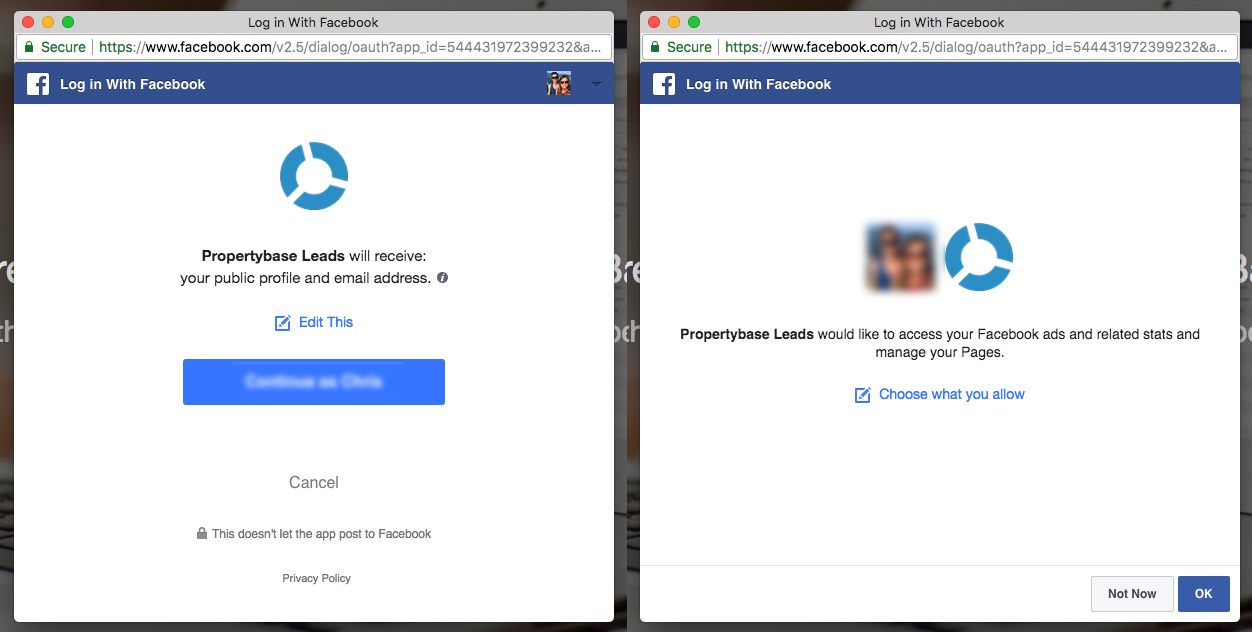 Once authorized, use the picklists to select the following: the Facebook page that will be used for capturing leads, default contact email address and your Propertybase ID. (Click here for instructions on locating Propertybase ORG ID.)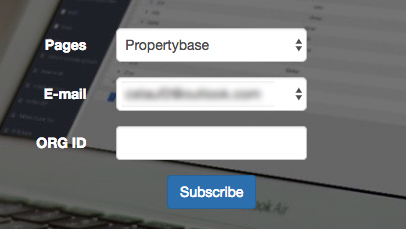 Once you have made your choices, click Subscribe.
Once you click Subscribe, the Propertybase Support Team will be notified and begin connecting your Facebook Email Address and your Facebook Page ID. Once complete, we will reach out and let you know the integration is ready!
---
Using Facebook Leads
Once your integration is up and running, all Facebook Leads will automatically appear in your Propertybase account. You can view these leads by filtering by "Lead Source" of "Facebook". Use the links below to learn more about Facebook Lead Ads.