Capturing Leads from Realtor.com Follow
Front Desk, a service developed by Propertybase, allows you to automatically capture leads from Realtor.com (among other sources.) This is made possible through an integration with the Realtor.com platform. In the article below, we'll review the steps required to start receiving leads from this third-party integration.
Note: Propertybase Classic customers must enable webservices before configuring this integration.
---
Setup Instructions
Note: You must enable Front Desk before continuing.
To get started, first we need to authorize Propertybase to receive leads from the Realtor.com platform.
Click here and log into your Realtor.com dashboard.
Once logged in, click your profile in the top right corner and select Setting.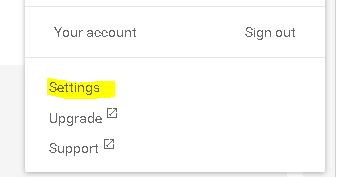 On the next page, click Lead Settings underneath General Settings.

Under Profile Leads, click the Change link.

Add a new email address and use your unique Front Desk email address.
Note: Instructions on how to locate your Front Desk email address can be found here.

Repeat the same steps above for both Advantage Pro and Courtesy Leads as well.
Done! All Realtor.com leads will automatically be imported into your Propertybase account.