Setting up your Realtor.com leads to automatically sync into your CRM is a quick and easy process.  Once you have set-up Front Desk you will receive an e-mail from a member of our support team with your unique front desk address.  Once you have this information follow these simple steps below:
1.  Log-in to your realtor.com dashboard: Here
2.  Once logged in click on your profile in the top right corner from the available options displayed select "Settings"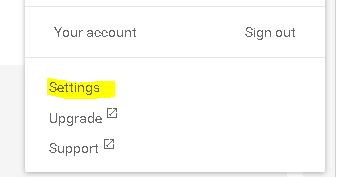 3.  From the Dashboard/Settings page click on the "Lead Settings" option in the middle under General Settings.

4  From the Configure your lead settings page, adjust your Advantage Pro, Profile Leads, and Courtesy leads by clicking the Change Button Under Each individually.

5.  Choose to Add a new email address and select the CRM option and than paste in your unique Front Desk address, you can do this for all of the different lead types you collect from Realtor.com  Always make sure to save and feel free to test the feature out!

Disclaimer-These steps were written on 12/20/16 if at any point realtor.com can choose to change this procedure, so if you encounter any issues please e-mail us at support@propertybase.com