With the N​ew Propertybase Template Engine ​you can create beautiful and mobile-ready templates for mail merge and email. Market your listings and send out personalized email campaigns to exactly the right target groups using the Propertybase Send Wizard. 
Learn more in our marketing template documentation linked at the bottom!
Just looking for our default template set and how to import it?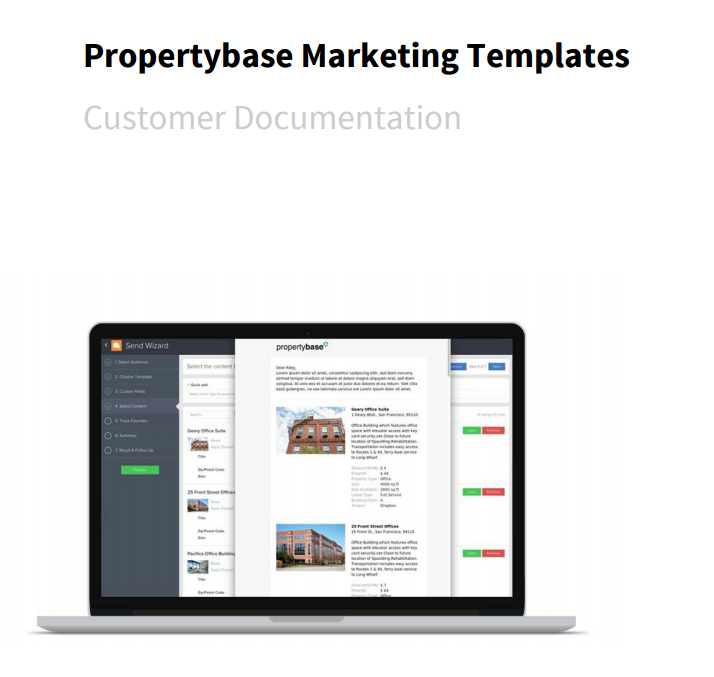 Table of contents
Overview
The basics
Structure
Email plaintext
Commercial templates
Before you get started
The template object
Accessing and displaying fields of Salesforce objects
Snippets
Make them yours
Customize email logo
Customize pdf logo
Customize background color
Customize fields
Additional listing images
Customize email footer
Customize pdf footer
Common pitfalls
Format currency
Format date
Available filters
Supported Liquid filters
Additional custom filters
Additional custom tags
Individual templates
Comparable market analysis (CMA)
Deprecated settings
Customize locale (aka format currencies)