Mass Transferring Account Ownership Follow
At some times, records from one user may need to be transferred to another. Propertybase provides a quick and easy solution to transfer all the specific records needed with the Transfer Accounts feature in just a few steps. In order to start, navigate to the Accounts page. As you scroll to the bottom of the page you will find the tools section. Within this section click the link name "Transfer Accounts".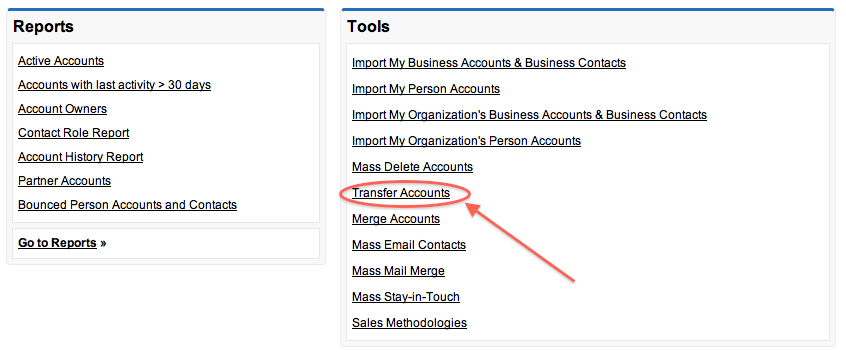 On the next page, the first step is to fill in the user you wish to transfer the records from and the user you wish to transfer the records to. The next 4 check boxes can be ignored as this will not affect your data. Then fiter fields to enter the criteria which points to the records you would like to transfer and click Find.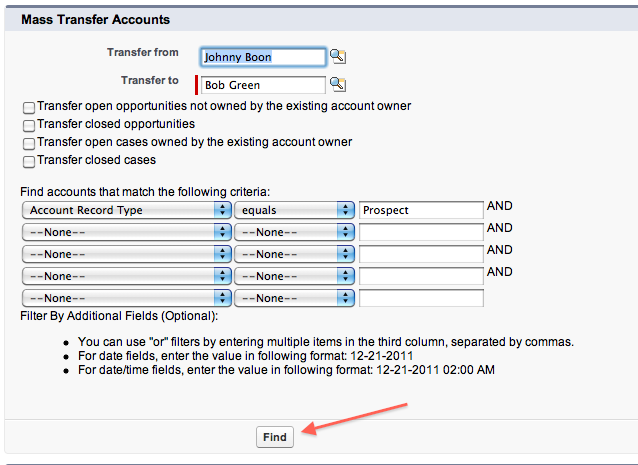 A list of accounts that match your stated criteria will appear, and you will be able to select the correct records by ticking the checkbox next to the account names.