Cover Flow for listings Follow
Cover Flow is a sleek and creative tool to visualize your listing images within your listing records. It allows you to interactively scroll through your images so you have a great overview of the different shots available. Clicking on an image will bring a pop up and show you a full size image.

To setup your Cover Flow viewer you will need to go into the Edit Layout mode. The first step is to add a new section and name it Cover Flow. When creating the section make sure that the layout is of the 1 Column, this ensures that you will be able to see the entire Cover Flow layout. Click OK. You will have now created the new section where your tool will be.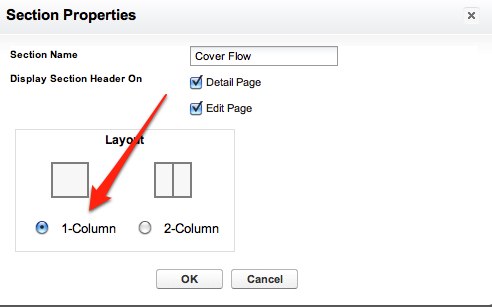 Then go to the Visualforce Pages section and drag and drop the Listing Cover flow page into your newly created section.
The next step is VERY important: you will need to hover you mouse over the Visualforce Page and click the wrench in the corner. Then set the Height of pixels to 320.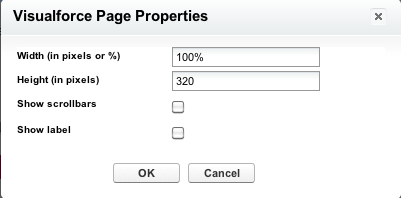 Save your Page Layout and your ready to interact with your listing images!