Through the power of Front Desk, Propertybase is able to capture/import leads from contact forms - including proprietary contact forms on your brokerage website. There are different ways this can be accomplished which are covered below.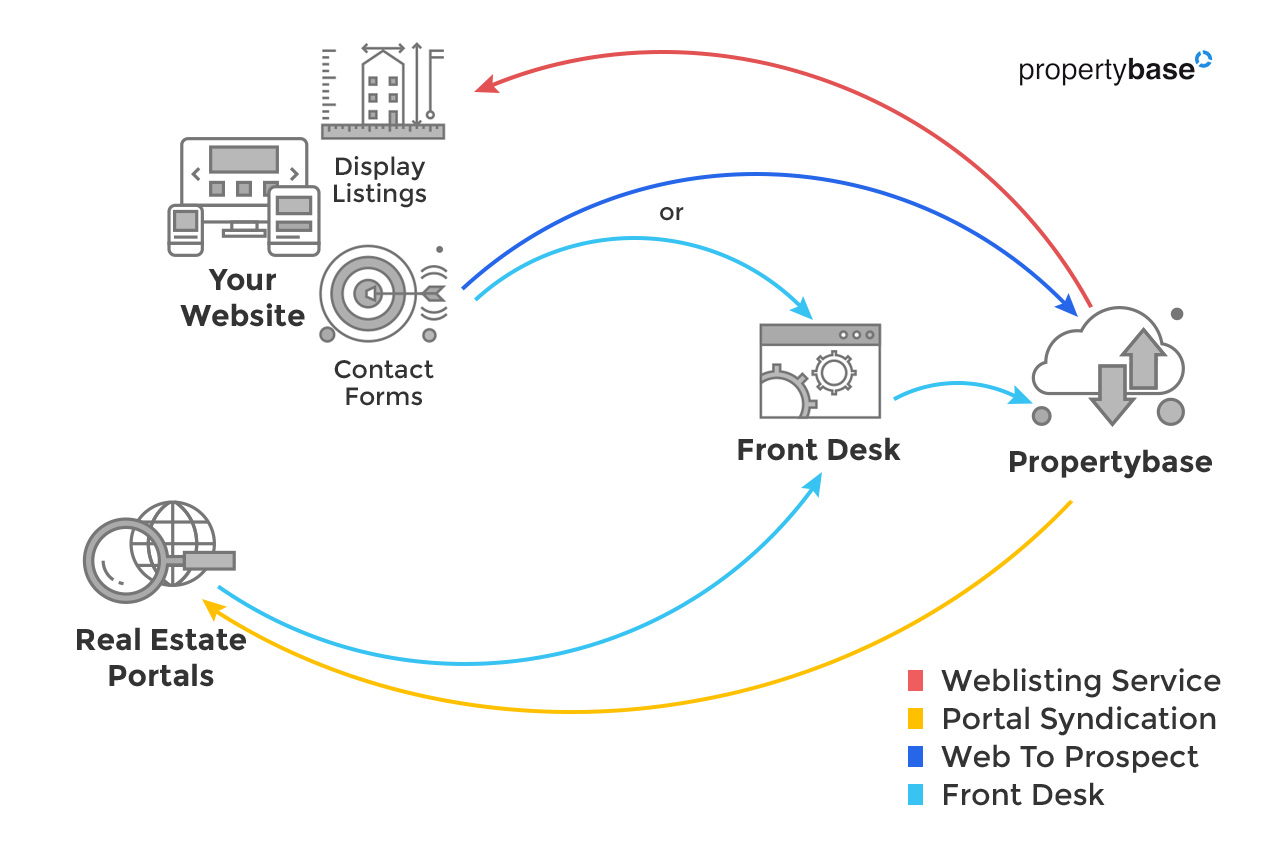 Note: Propertybase Classic customers must use method #2 or #3 below, or upgrade to Lightning.
---
Pros: Easy and fast to set up, requires less development knowledge
Cons: Not available to Propertybase Classic customers, no ability to modify incoming data
Using Propertybase Webforms is the fastest way to start capturing leads from your website. To learn more about this method in detail, check out this article: Using Front Desk Webforms.
---
Pros: Allows modifications to incoming data and custom plugins, works with Lightning and Classic
Cons: Requires web development knowledge, requires webservices
If you have access to web development resources, this is a great option for you. The WebToProspect REST API provides a higher level of flexibility than Propertybase Webforms. To learn more about this method in detail, check out this article: WebToProspect REST API.
---
Pros: Available for customers that only get leads via Email. For customers unable to use WebToProspect or Propertybase Webforms, works with Lightning and Classic. Works great with Dynamic templates and you are less reliant on our support team to fix things.
Cons: Requires you to change the email template from the lead source.
XML-to-Email Webforms is another way to capture leads and import them into Propertybase. This method requires an email to be sent to Front Desk using a specific XML standard. To learn more about this method in detail, check out this article: XML-to-Email Webforms.
---
Method 4 - Standard Email Templates
Pros: Only sending emails from the Lead Source to Front Desk, works with Lightning and Classic
Cons: This takes at least 2 business days to set up. One at a time to set up and it does not handle Dynamic templates as easy.
Remember this is not automatically set up. You need to set each email template up the first time then they will be processed after that. Email templates that you do not have control of need to come directly from the Lead Source. If you set up a forwarding rule this might compromise the structure of the email. Best practices would be to send it from the source, then ask for the Forwarding Alert to your email to get an exact copy of the email. The system is very Static and it has to match up exactly or it tries to find what is the best parser for the email. Please make sure you send in one request at a time, once you send in the lead to Front Desk, then reach out to support to have us set up the connection for you. Once the first email has been parsed, you will need to verify that everything was captured correctly. After the first one is complete all the rest of the emails will come in the same way.