Capture Client Feedback on Listing and Inquiry Matching Follow
Overview
When working with a client, it is important to capture their feedback about a listing to help you refine your search for that client, for your historical record on a listing, or to help others that are working with that client stay up to date.
In Propertybase 1.679 or later, when viewing matching results for an inquiry or a listing, agents can type notes directly in the results table by adding the "Last Client Feedback" field to the results table in the control center.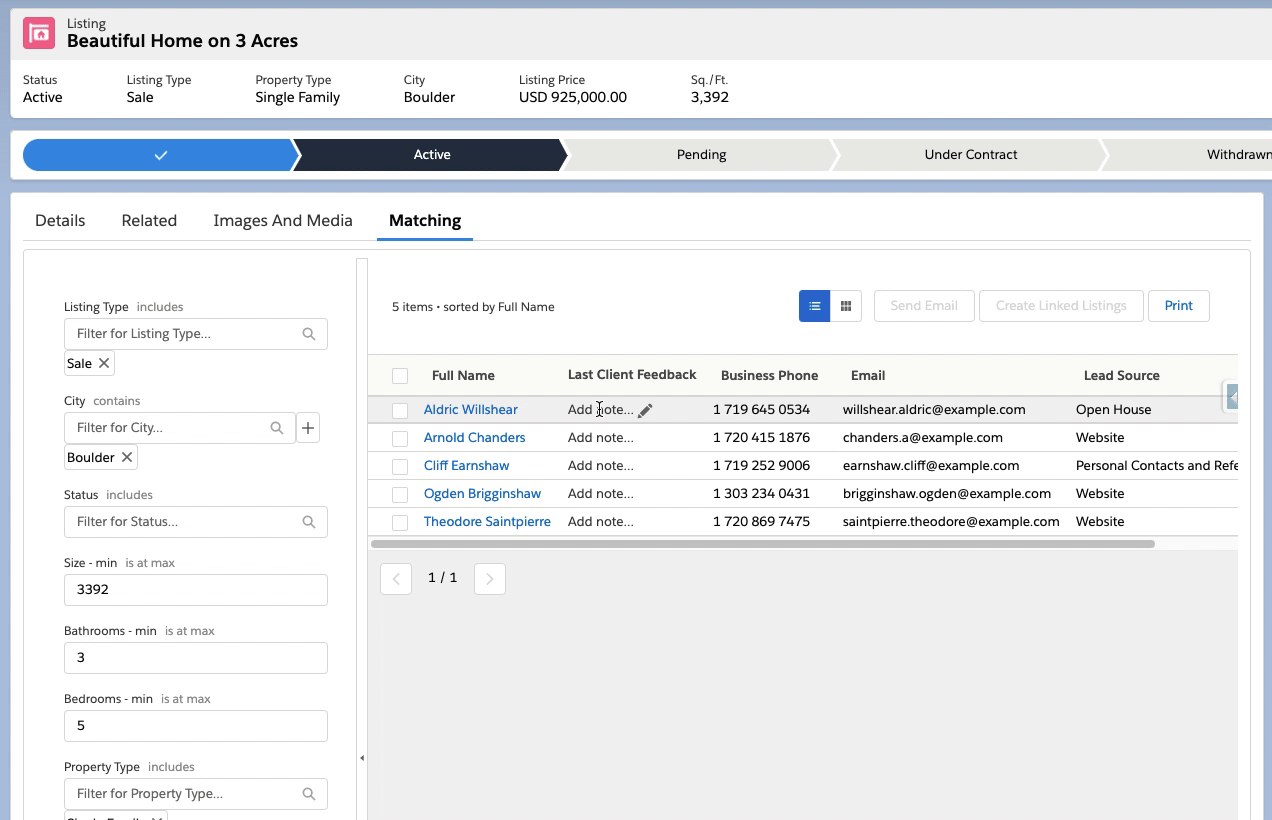 How does it work?
When a note is added to a matching result, Propertybase will create a new Linked Listing, and add the feedback the agent entered in the "Last Client Feedback" field.
If an existing Linked Listing exists for that inquiry, contact, and listing combination, it will update the field with what is entered.
Add client feedback field to matching results
In order to document the client's feedback on a particular listing from the Listing or Inquiry Matching pages, the field needs to be added to the matching results fields in the control center.
To add the "Last Client Feedback" field to Matching results:
Go to the Control Center by clicking the tab, or from the app launcher on the lefthand side of the screen.
Go to the "Matching" tile
At the top of the Matching options, select the matching experience you would like to edit, "Inquiry to Listing" or "Listing to Contact"
Scroll to the bottom of the page to configure the results fields for that matching experience, and click "Add new field". Then, next to the field, click the plus button, scroll to "Linked Listings", then select the "Last Client Feedback" field.
You can adjust where in the table the field should appear by clicking the up or down arrow in the "Order" column. Then scroll to the top of the page and save your changes.
The field will now display on the matching page for an Inquiry or Listing.