We have created a new unmanaged package containing new Reports and Dashboards that you can use out of the box as soon as you have installed the package.
Required Propertybase Version for this unmanaged package is: 1.612 or above.
Content
The package contains the following dashboards and reports:
Version
1.0.0.0
(
1.0
):
Dashboards
Agent Performance (utilizing individual transaction reports: "My ...")
Company Performance (utilizing company transaction reports: "All ...")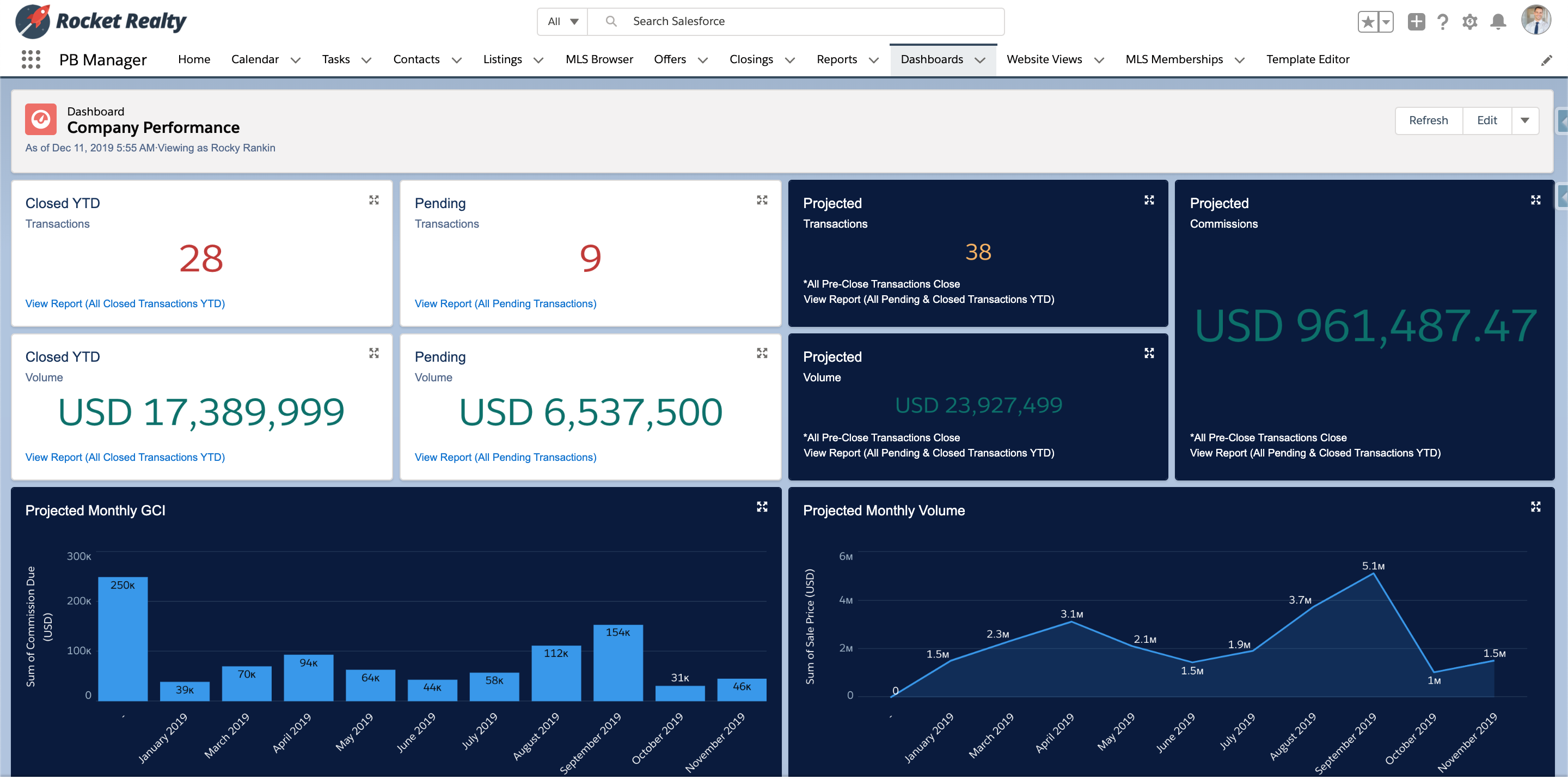 Reports
All Cancelled Transactions YTD
All Closed Buyer Transactions YTD
All Closed Seller Transactions YTD
All Closed Transactions YTD
All Closed Transactions by Side & Month
All Pending & Closed Transactions YTD
All Pend. & Closed Transactions by Month
All Pending Buyer Transactions
All Pending Seller Transactions
All Pending Transactions
All Transactions YTD by Month
My Cancelled Transactions YTD
My Closed Buyer Transactions YTD
My Closed Seller Transactions YTD
My Closed Transactions YTD
My Closed Transactions YTD by side
My Pending & Closed Transactions YTD
My Pending Buyer Transactions
My Pending Seller Transactions
My Pending Transactions
My Transactions YTD
My Transactions YTD by Month
Steps to Install
To import Company and Agent Performance Dashboards and related 21 Transaction reports, please install the unmanaged package:
Go to https://update.propertybase.com/resources and log in with your Propertybase credentials.
Go to the Reports section and click on "Import Propertybase Reports and Dashboards"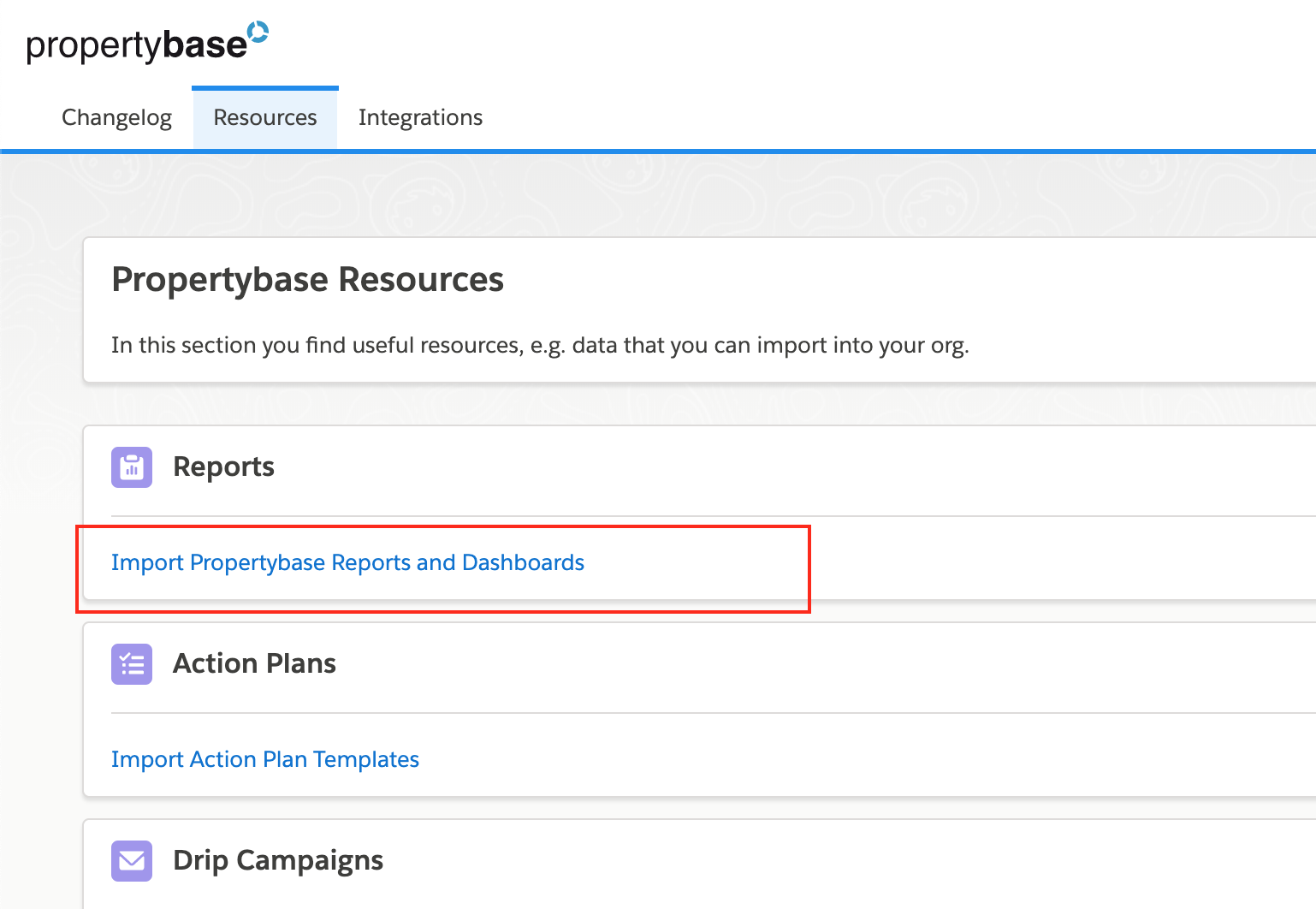 Click on "Install Unmanaged Package"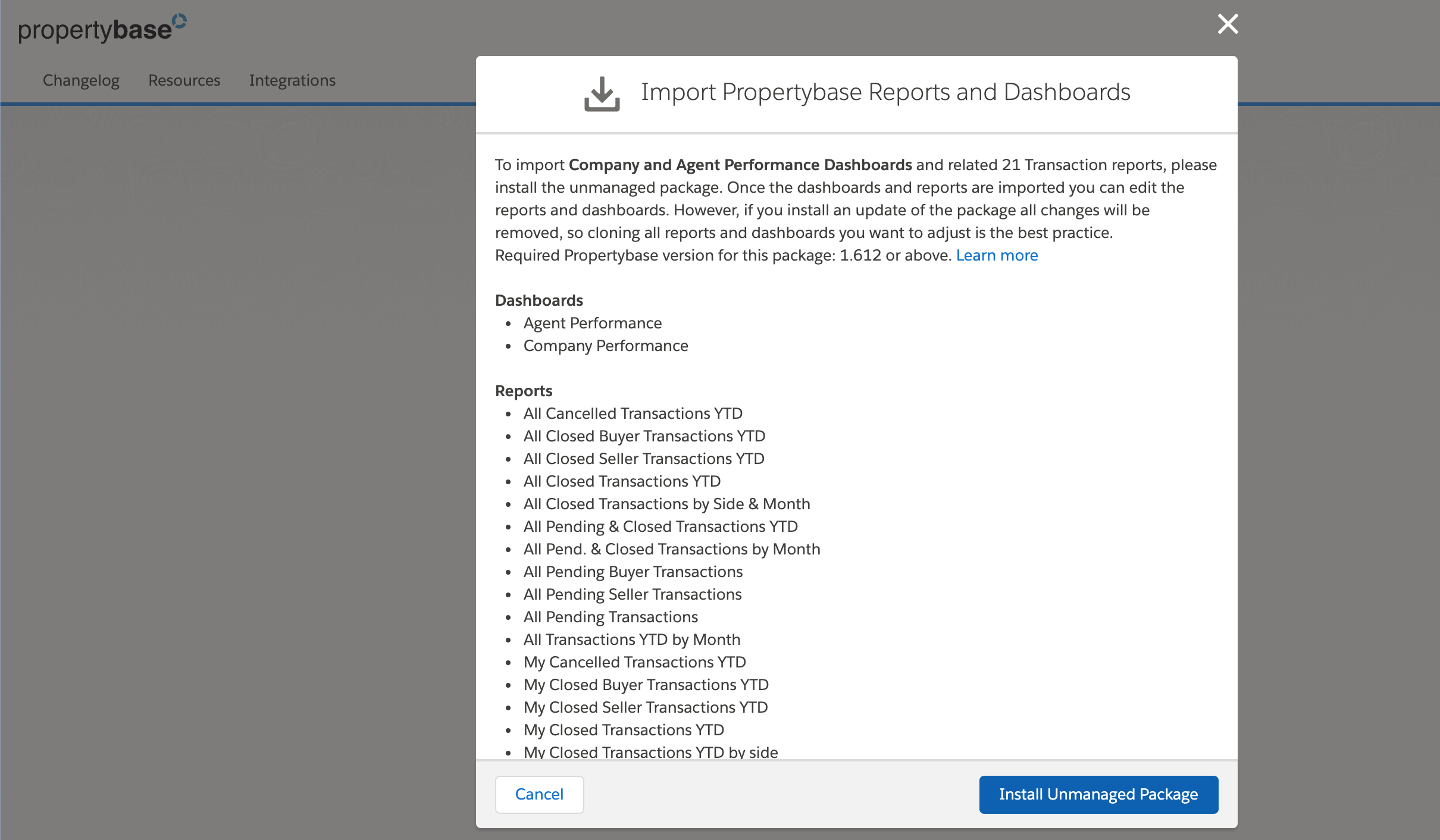 You will get to the install dialog: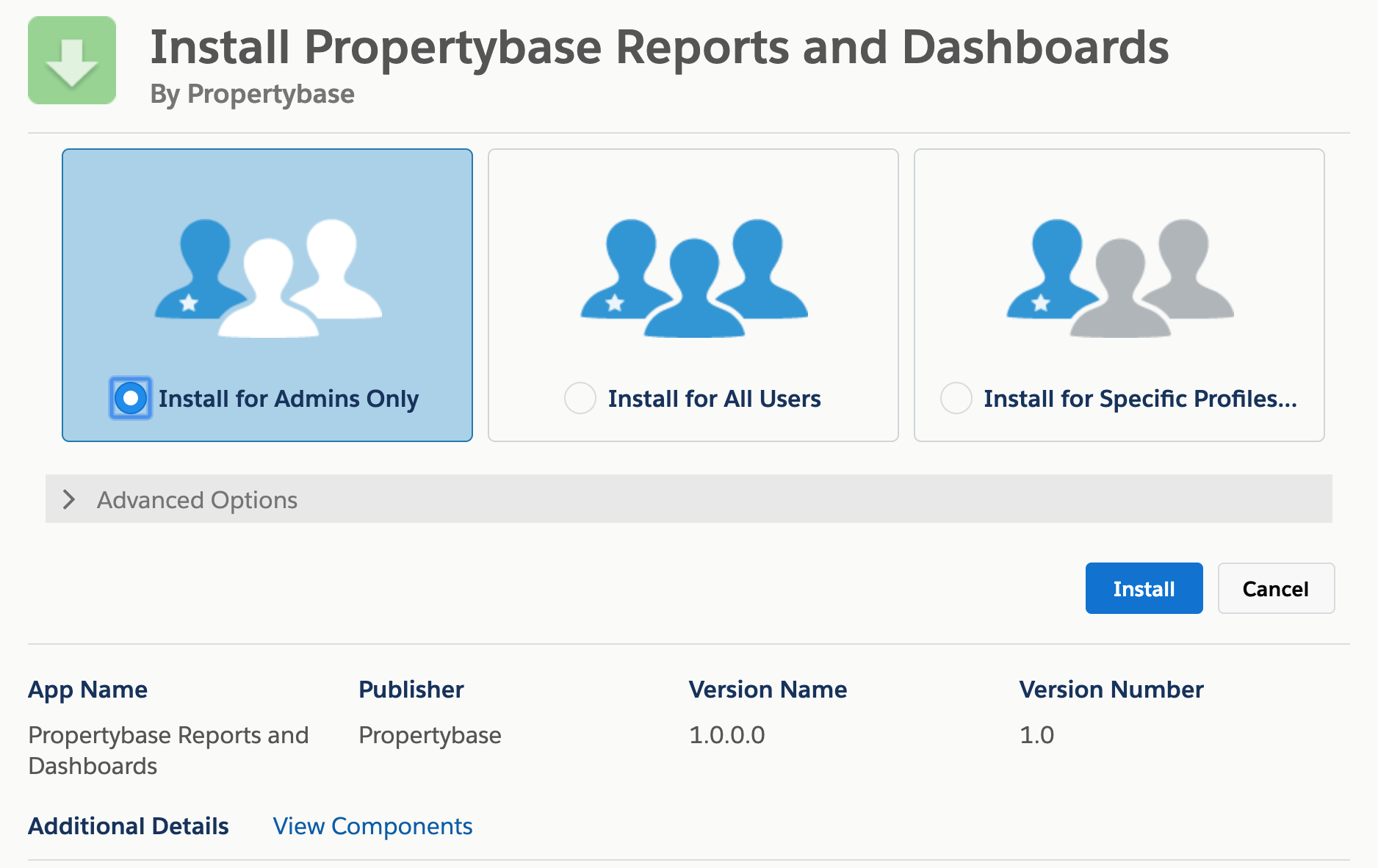 We recommend to install for Admins Only and later assign your Agents and other Users the correct viewing permissions.
Important Note: Once the dashboards and reports are imported you can edit the reports and dashboards. However, if you install an update of the package all changes will be removed, so cloning all reports and dashboards you want to adjust is the best practice.
You might have to give the PB Administrator or System Administrator Profile the permission to "Change Dashboard Colors"
You do that by going to Setup and then to Profiles. There you select PB Administrator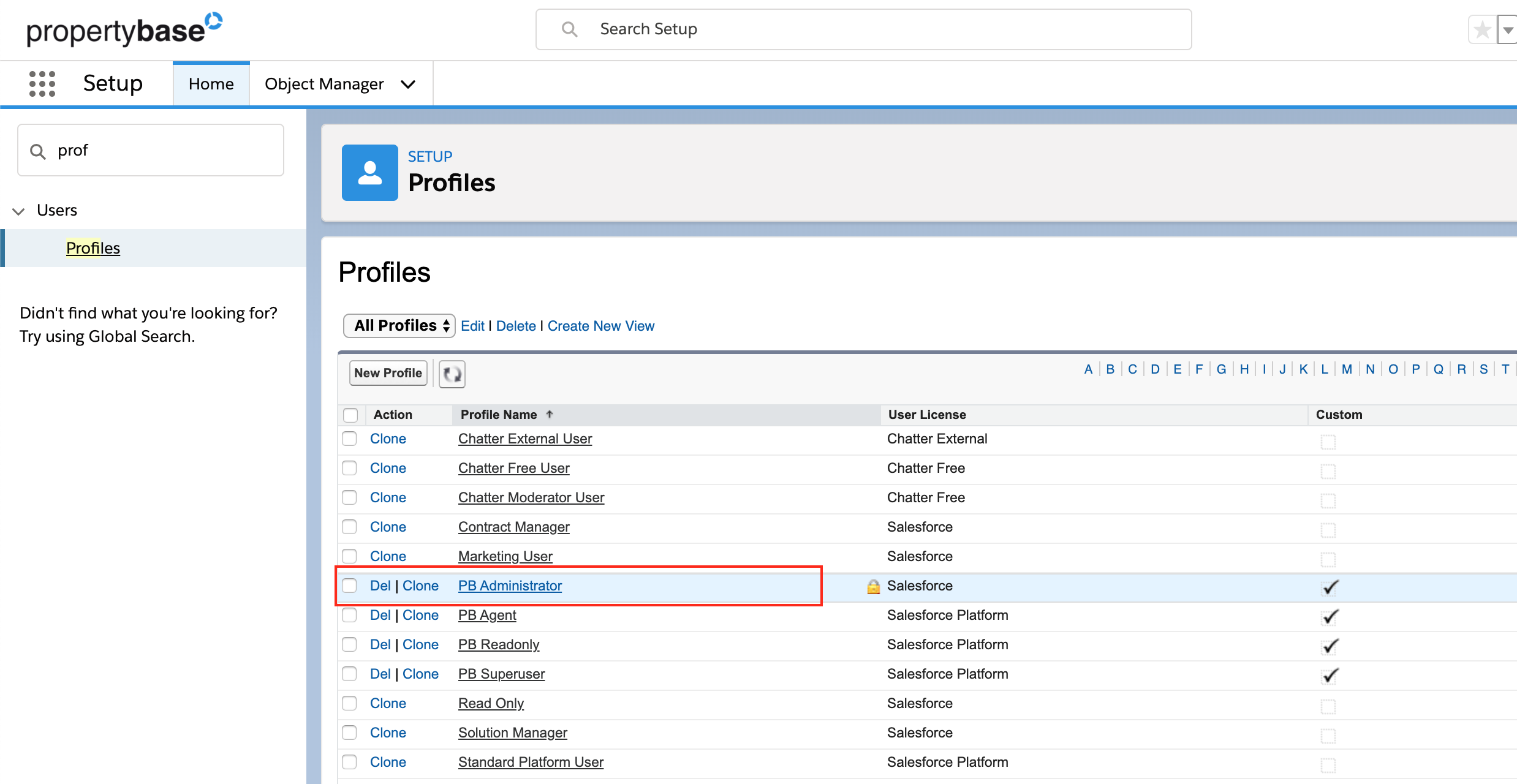 Then you click on "System Permissions" and type "Color" into the Search on top. Then you make sure to check the box for the setting: "Change Dashboard Colors" and click "Save"