In Propertybase, Apps are a grouping of tabs created for specific users, to avoid clutter on the screen. They can be used to give different types of users (Sales, Marketing, etc.) quicker access to the information they work with daily. Apps can be found in the right hand corner of the Propertybase screen. Depending on your user permission, you may be limited in your selection.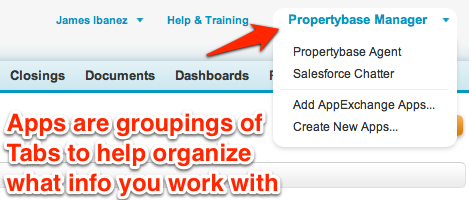 Editing Apps in Propertybase is simple. Just go to: Setup/ Create/ Apps. Select the App you would like to adjust and click on 'Edit' next to the name. On this page you're able to edit the name of the App, the custom logo that appears in the upper right-hand corner, the tabs that are available, the default landing page, which profile will be able to use it, and if your changes will overwrite the users' current App setup.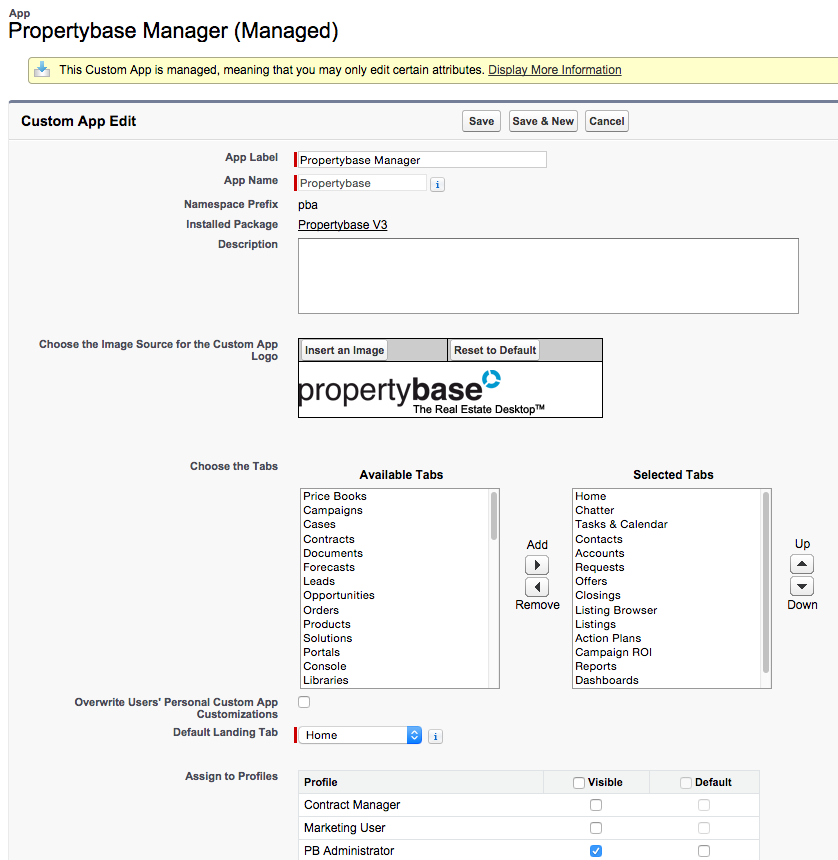 To make sure that all users have the same app make sure to mark the "Overwrite user's personal custom app customizations" Checkbox.
Finally click 'Save'. Now when you jump into that specific App you will see your new changes.
*If your users are still not able to see the tabs on their menu, they probably do not have profile permissions to see the object. You will need to verify which Profile the user has and edit the Profile to enable the user to see the object. To find out more about Profiles see: User Profiles