The Offer object allows you to track all negotiations involving your clients and listings. As a real estate CRM we know that at times as an agent you may be representing the buyer or the seller, so we have developed the Offer Creation Wizard. The wizard was created so that you can quickly create an offer, whether you previously had a Listing record in your system or not. If the listing record isn't there you can simply create one from this page. This is great for agents representing the Buyers side of the deal, when tracking the listing isn't their primary business. The page appears after you select the 'New' button for creating an Offer.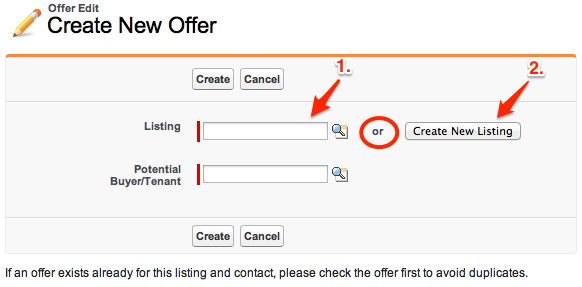 Select an existing Listing to add to the Offer
Create new Listing from scratch without having to leave the offer page!
If you are creating a new listing from this page, it will redirect to a page to add the data and then after saving will populate the new record in the listing lookup field.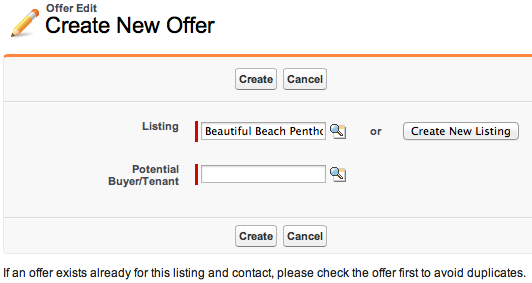 Now that you have added your Listing record, the contact can be related an the Offer record created!