Note: Please read Configuring Action Plans prior to this article.
How to use Action Plans
From the App Launcher you can go to "Action Plans" and "Action Plan Templates".
In "Action Plans" you find all your existing Action Plans and can create new ones.
In "Action Plan Templates" you find all your templates to create reusable Action Plans and can create new ones.
Step 1. To create an Action Plan Template go to the App Launcher and click on "Action Plan Templates":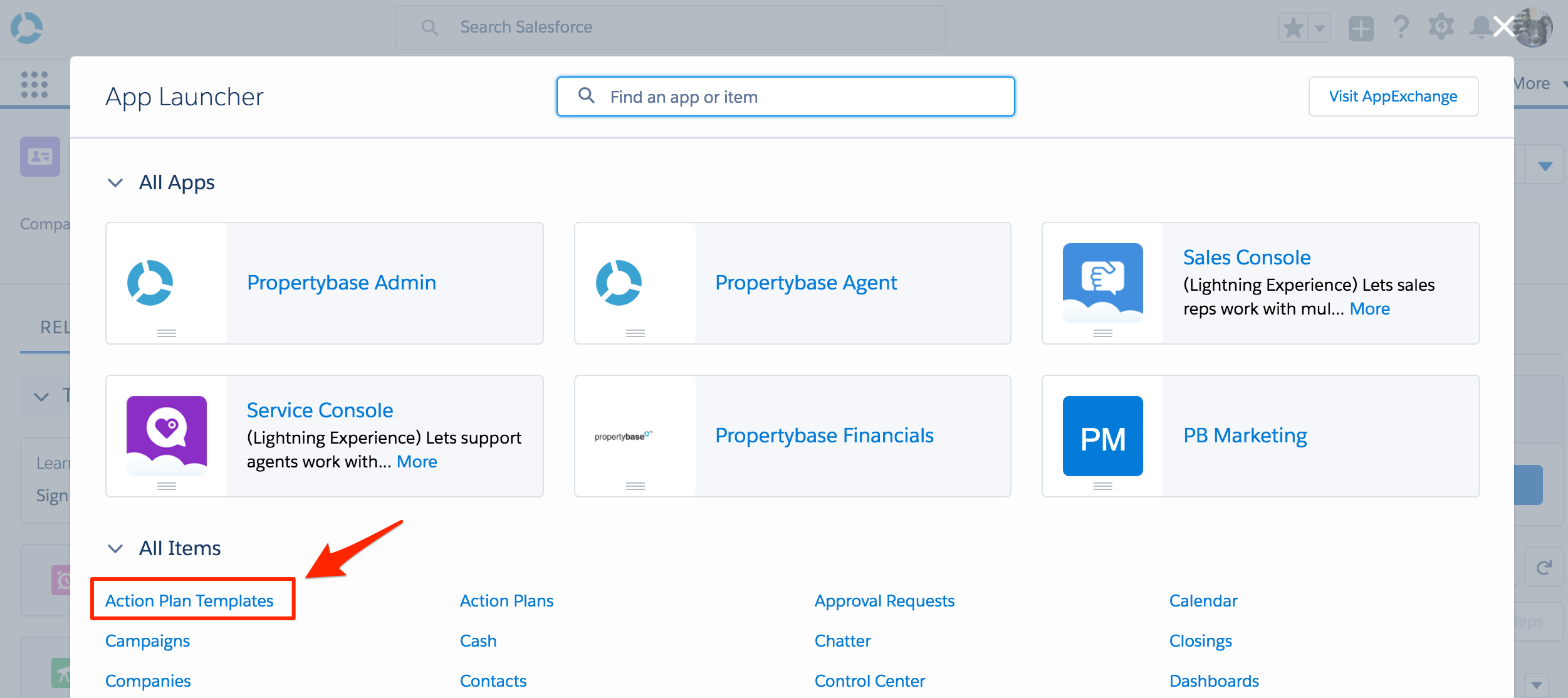 Step 2. Click on "New" 
Step 3. How to create a Action Plan Template

Add a Template Name and Description
Choose which Record to Action Plan is for, i.e. "Contact"
Choose, if the Action Plan Tasks should skip weekends and if yes, if the task should appear before the weekend ("Friday") or after the weekend ("Monday")
Create tasks with (from left to right) Subject line; Comment or description; Dependency on other tasks, how many Days after the dependent task it should begin, Relate to User or related Field i.e. Owner ID, choose the Category, select the Priority, send reminder email, set reminder to a selected time and delete the task again.
Add new task to the template until all tasks are in the template.
Save Action Plan Template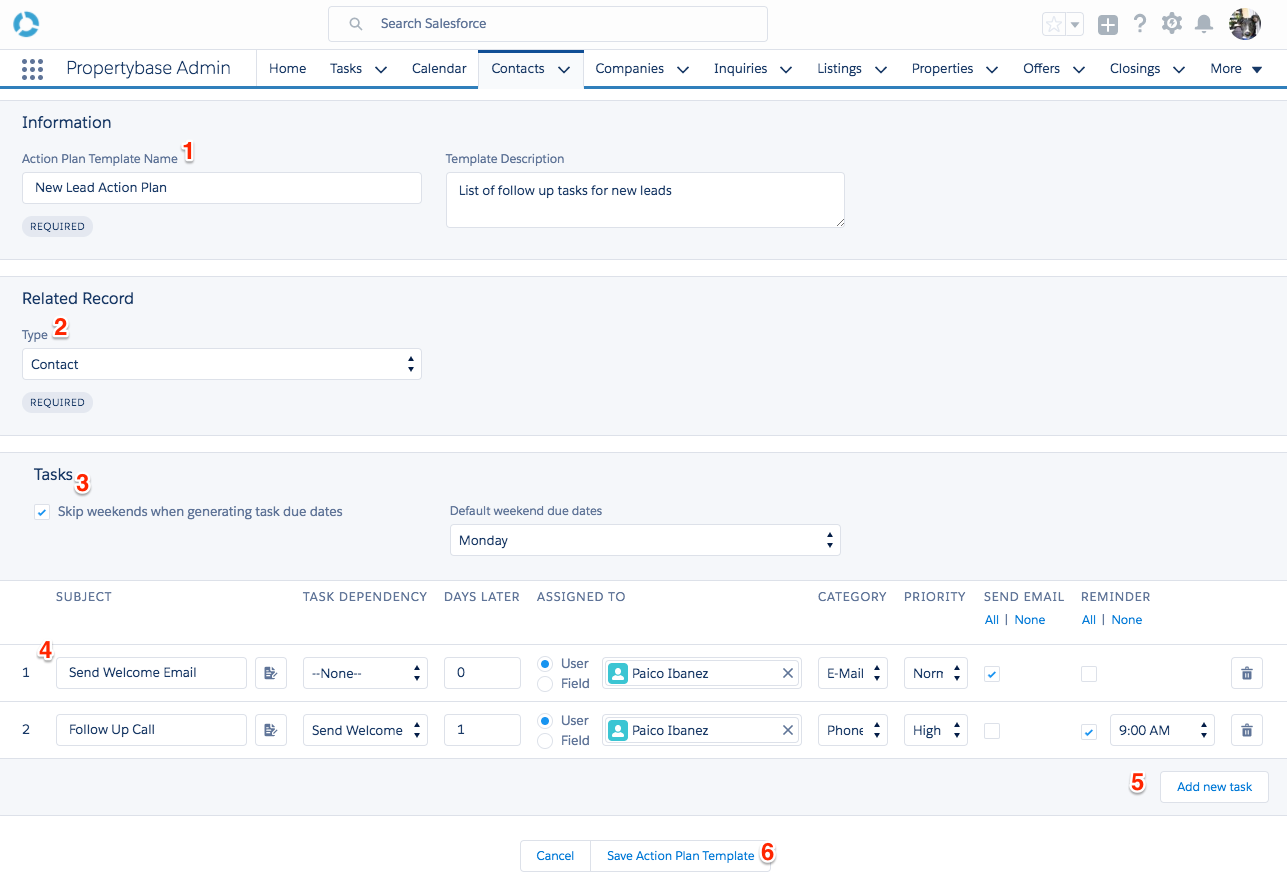 Step 4. Go to a specific Contact record can click the "Start Action Plan".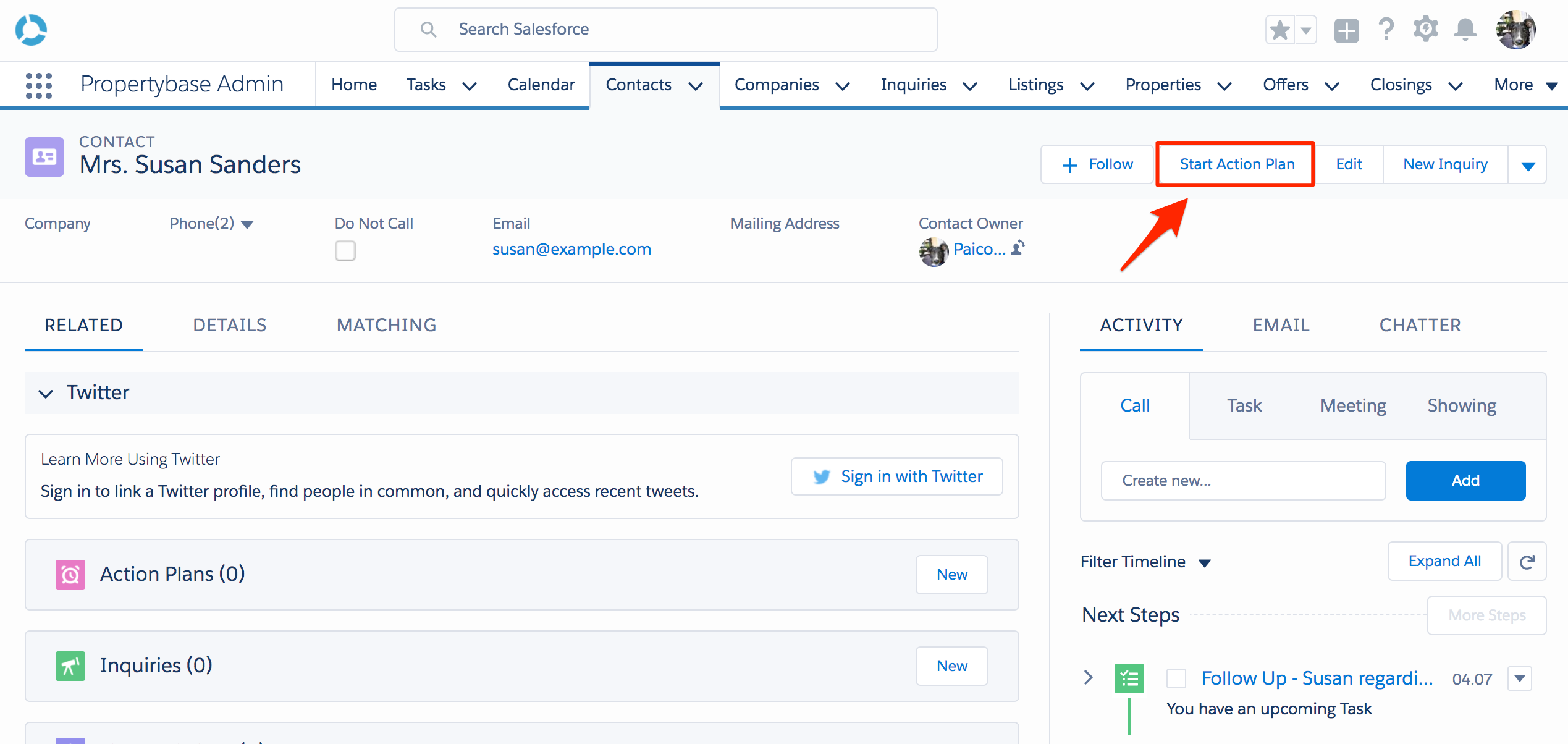 Step 5. Select the Action Plan Template desired.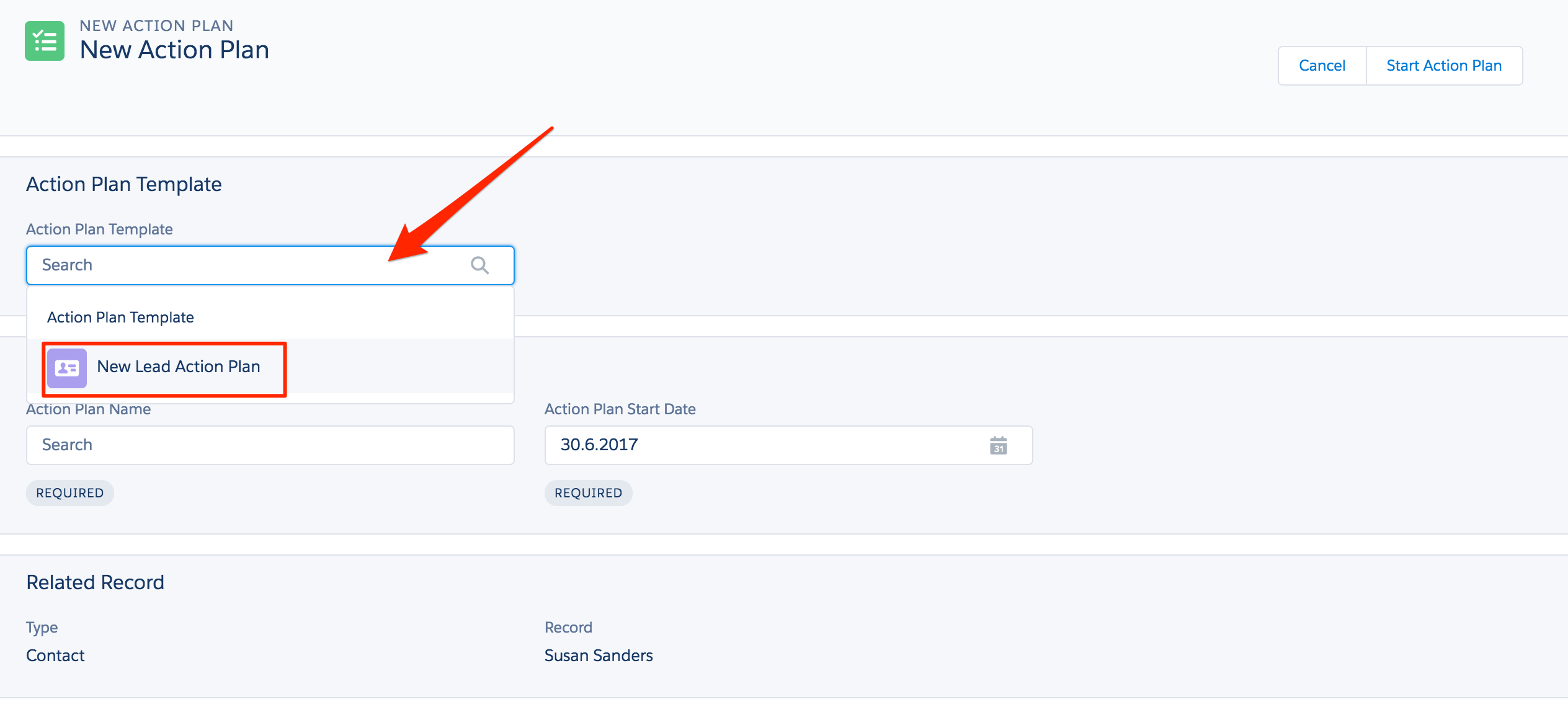 Step 6. Finally click "Start Action Plan". Now all of the tasks will be auto generated based on the template created and you can take advantage of the automation.