Deprecated Map Functionality Follow
Map performance and functionality were greatly improved with the release of Propertybase 1.568. Because of this, some customers on older accounts might receive an error if using the old maps.
If you received the following error, perform the steps on this page to resolve.
Error: This page is deprecated. Please contact Propertybase support if you have questions about this functionality.
---
Step 1: Upgrade to the Latest Version of Propertybase
Always make sure your account is up-to-date to take advantage of newest features.
---
Step 2: Replace Older Map Component with Newest
Once you are on the latest version of Propertybase follow the steps below to replace the old (deprecated) map component with the newest one.
From any Listing record, click the gear icon in the top right corner of the screen and then click edit page.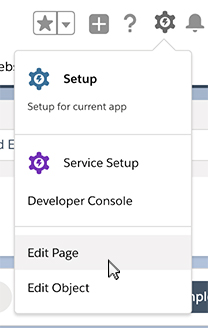 At the bottom of the page, click the Map.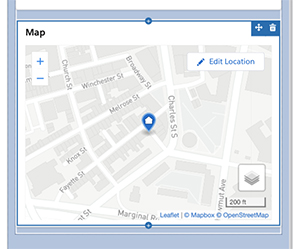 On the right side of the screen, under Visualforce Page Name select "Listing Map".

At the top of the page, click Save and then click Back.

That's it! You just updated Listings to the latest Propertybase maps.
Repeat the steps above, except this time start from any Property record.
When updating the map for Properties, select "Property Map" for the Visualforce Page Name.

---
Step 3: Remove Deprecated Map Settings (Optional)
Although old map settings will not have a negative impact on your account, you can chose to remove them. If so, simply check your account for any of the settings listed below and delete them. Not sure how to add or remove settings in Propertybase? Click here to learn more.
| | |
| --- | --- |
| Setting Name/Key | Setting Value |
| googleMap_map2TypeControl | n/a |
| googleMap_map2TypeId | n/a |
| googleMap_map2Zoom | n/a |
| googleMap_mapTypeControl | n/a |
| googleMap_mapTypeId | n/a |
| googleMap_mapZoom | n/a |
| googleMap_openMapHeightParameter | n/a |
| googleMap_openMapParameter | n/a |
| googleMap_openMapWidthParameter | n/a |