How to Include Additional Contact Merge Fields in Mass Email Campaigns Follow
Propertybase Mass Email Campaigns allow you to send or schedule emails for your entire Contact database, design and customize Templates, view detailed Reports and statistics for your sends, and more. Click here to learn more.
In this article, we will cover the steps required to include additional Contact merge fields in Mass Email Campaigns. This can be done by adding a new entry in the Settings Object.
To add a new Setting, perform the following:
Click the App Launcher in the top left of the page (Dial pad icon) and select Settings.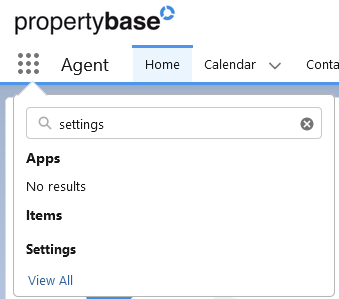 Click New.
Enter the Setting Name, Key and Values in the modal window.


Name and Key enter "email_campaigns_additional_contact_merge_fields"
In the "Value" field, enter the API Name of the desired fields separated by commas.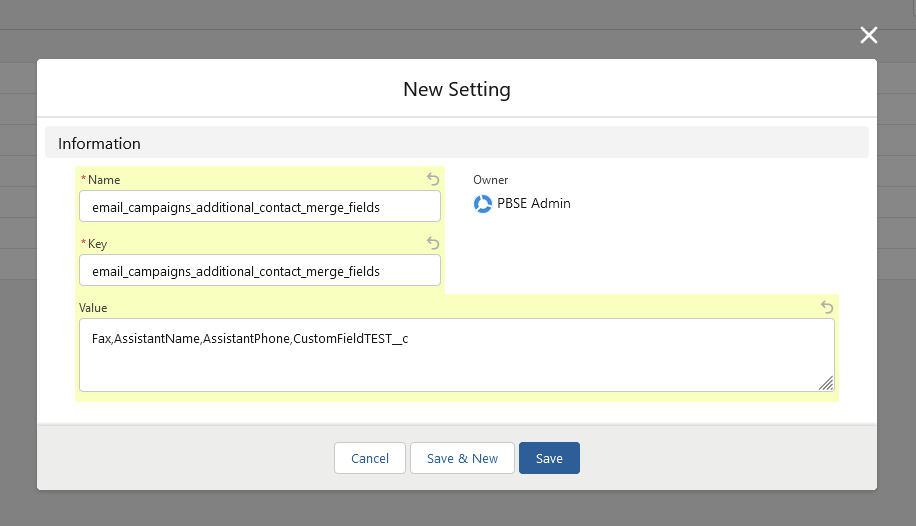 Done! You have successfully included additional Contact Merge Fields in Mass Email Campaigns.