Import Listings From Your MLS Follow
Propertybase CRM customers with an active Propertybase Website can now automatically import exclusive listings from their MLS. Once enabled, Listing and Property records will be created for each imported MLS listing.
Upon import, Propertybase will update the record owner for each Listing using the Agent MLS ID. For this reason, it is highly recommended that Agent MLS IDs are added prior to enabling this feature. If they are not, the system will use the default Admin.
Please read all documentation below to ensure proper configuration.
Required Configuration
Before activating this feature there are a few required configuration steps. First, both the "MLS Memberships" component and a new rich text component must be added to the user profile page layout and listing record page layout respectively. Once both components have been added, all Agent MLS IDs must be entered into the system to ensure proper record ownership.
Table of Contents
---
Adding "MLS Memberships" Related List
Prior to activation, you must add the "MLS Memberships" related list to the User Profile Page. This will allow Agent MLS IDs to be saved and viewed on User Profiles. In doing so, Propertybase will be able to update imported Listings with the correct record owner. Without completing this step, the record owner for all Listings imported from your MLS will default to the Propertybase Administrator.
Please watch the video below containing instructions for adding the MLS Memberships component to the user profile page layout.
---
Adding Rich Text Component
Please watch the video below containing instructions for adding a rich text component to your listing record page layout.
---
Entering MLS Agent IDs
Please watch the video below containing instructions for adding Agent MLS IDs to your Propertybase account.
Note: The CSV file mentioned in the video below can be downloaded by clicking the "MLSMemberships.csv" link at the bottom of this page.
---
Nice work! You have completed the required configuration steps for this feature.
You are now ready to import your Exclusive MLS Listings into Propertybase!
Click the "Activation Steps" tab at the top of this page to learn more.
Table of Contents
Note: The steps located in the "Required Configuration" tab must be completed before proceeding.
---
Setting Fallback Record Owner
Prior to activating this feature, it's important to determine the fallback record owner. This user will be assigned as the record owner for MLS listings when no Agent ID match is found. (For more information on Agent MLS IDs please see the "Entering MLS Agent IDs" section on the first tab of this page.)
To set the fallback record owner, please follow the steps below.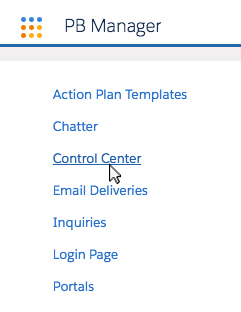 From the Control Center, click MLS Listings.
Within the fallback record owner section on this page select a user. Once finished, click Save.
---
Activating This Feature
Once the required configuration steps have been completed and the fallback record owner has been set, please follow the steps below to activate this feature.
To activate MLS Listing Import, simply click the toggle at the top of the screen.
When prompted, read through the notes and once understood, click I understand.
Note: While testing this feature we found that the initial import time for 5,000 listings was 30-40 minutes. That time will vary for accounts with more or less than 5,000 listings.
---
That's it! Your exclusive brokerage listings will now automatically import into Propertybase.
Want to learn more about this feature? Click the "FAQs" tab at the top of the page.
Frequently Asked Questions
---
How do I update an MLS Listing in Propertybase?
Following real estate industry standards, MLS Listings cannot be updated in Propertybase. Information for specific Listings must be updated in your MLS directly. Anytime a change is detected in your MLS, that Listing will be imported into Propertybase.
---
How often are MLS Listings updated in Propertybase?
MLS Listings are updated in Propertybase any time a change is detected on your MLS. This update process runs every 10 minutes.
---
I accidentally deleted an MLS Listing in Propertybase, how can I get it back?
To re-import a deleted Listing, simply make a change to that Listing within your MLS. That Listing will then be re-imported into Propertybase on the next import - which runs every 10 minutes.
---
How do I add a new MLS?
To add a new MLS, please contact Propertybase Support by clicking here.
---
How exactly is the record owner determined for MLS Listings?
When an MLS Listing is imported into Propertybase it is assigned a record owner based on the following criteria: Agent MLS ID, Co-Listing Agent MLS ID and Fallback Record Owner. In other words: if a matching Agent ID is not found Propertybase will search for a matching Co-Listing Agent ID. If a matching Co-Listing Agent ID is not found, the fallback record owner will be used. Click here for a visual representation of this logic.
---
What if I change or add Agent IDs after MLS Listings have been imported?
When a new Agent MLS ID is submitted, Propertybase will automatically update all MLS Listings that are related to the new criteria. Because of this users never have to worry about MLS Listings being out-of-date!
---
What listing fields are mapped from the MLS to Propertybase?
Please refer to the listing fields listed in the linked document here. Depending on your MLS, not all fields might be used. If you are missing a field, please contact support!
---
When integrating an MLS through PB Websites do we do any kind of smart logic checking for existing listings to sync that data into? It's not uncommon that clients wish to work on listing information prior to uploading to an MLS. However I'm unsure if it ties in MLS listings with existing listings or just created duplicate listings every single time?
You need to fill the fields: MLS ID (pba__MlsId__c) on the Listing and System Website External ID (pba__SystemWebsiteExternalId__c) on the related Property record with the MLS ID of the future published MLS Listing. In this case the MLS Listing will be synced to the existing listing in Salesforce and overwritten with the data of the MLS Listing record, if there are any updates.