There are thousands of real estate portals around the world and we are working constantly to build connections to each. Depending in which region you are located we may already have a direct connection to the one you require. Otherwise we integrate with third party portal aggregators for all other supported portals.
Check out our portal overview to see if we already support yours.
In the case you need an additional field package to be installed into your ORG, please contact our support staff, so we can assist you with the installation. Otherwise follow the steps for integration with third party aggregators here.
Setup with Field Package Installation
After installing the field package have your admin complete the following configurations:
1. Each field package comes with new record types that need to be setup. Configure the packaged record type for Listings, Properties and Requests to your profiles and define which record types shall be usable and/or default. 
E.g. if you are a residential broker you have no need to make all the commercial record types available.
2. For the listing object we have a checkbox field: "System Allowed For Portals". You can create two workflow rules for updating this field, e.g. depending on the listing status.
Workflow 1:
and then create the workflow Action: Field update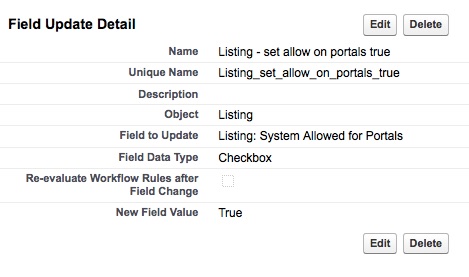 Workflow 2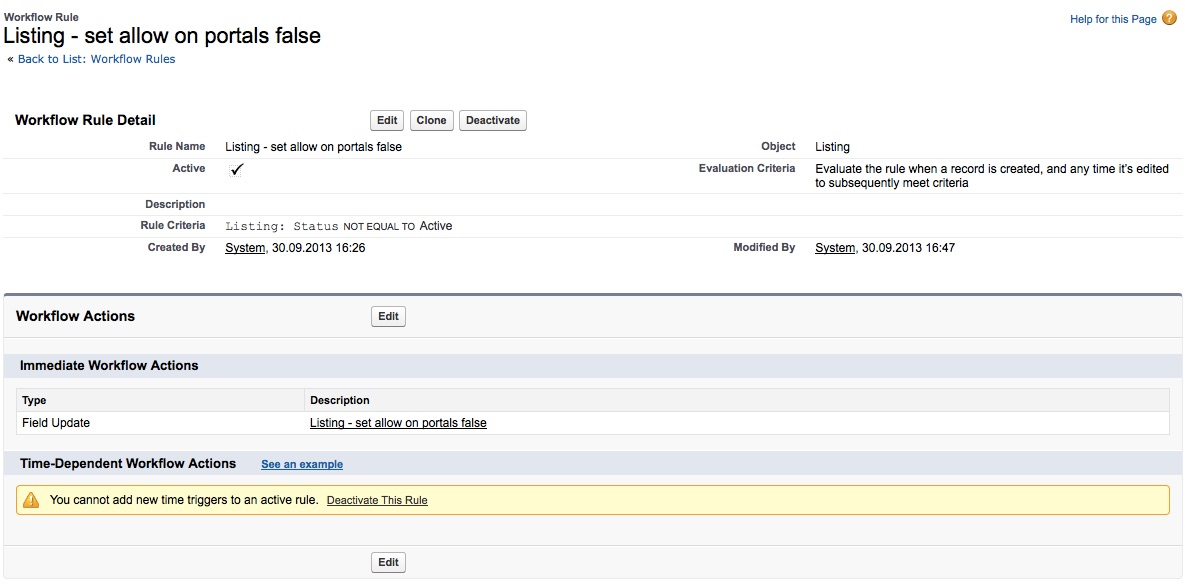 Again create the workflow actions with a field update.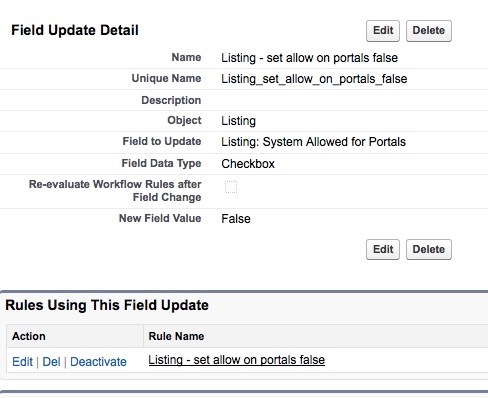 Please do not forget to "Activate" the workflows after creation!
3. Enter the login credentials for your portals:
Open the tab "Portals". If it´s not shown: click the "+" in the application menu and click then on Portals. Create a new portal record and follow the instruction in the following screen shot.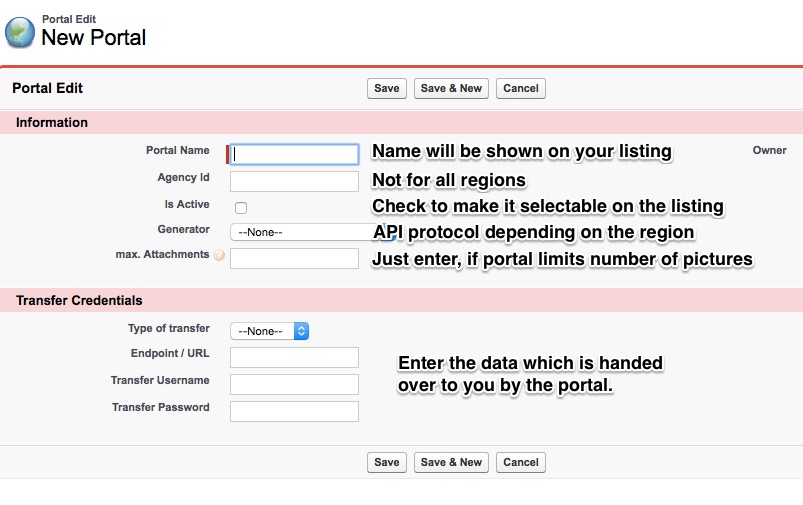 4. Adjust your listing page layout:
a) Add a new section (e.G. Portals) and add the Visual Force Page "PortalSyndicationOverview"

b) Add the related list "Listed on these portals"

Ready to publish :-)
In the listing you can now add or remove listings to your portals:

You will see the active listings and the history per portal by clicking on the portal: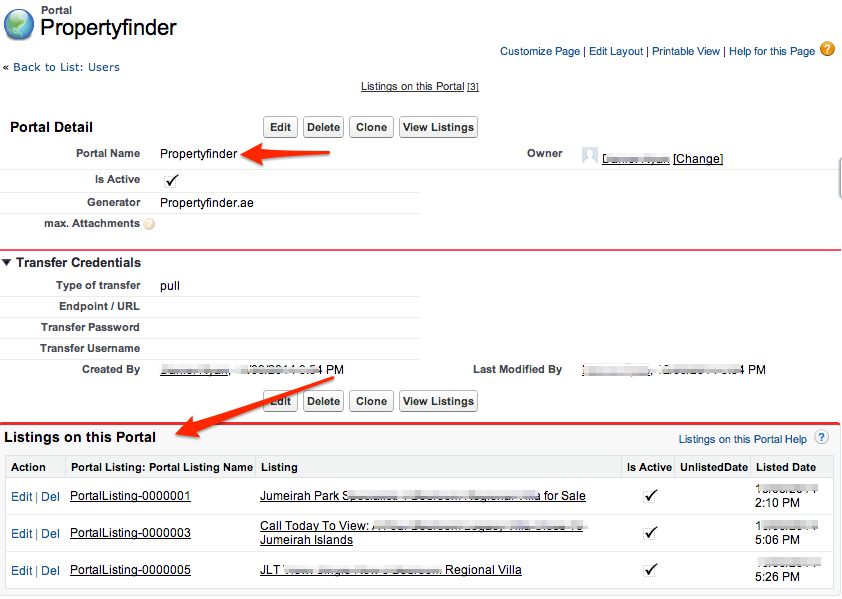 On every listing you can see to which portals it was published and when: 

FAQ:
How often is my listing published? - It completely depends on the portals. We have "real-time" connections so every "Save" on the listing will update the portal. But we also support portals, who just update once a night.
My pictures are not shown on the portal? - Make sure that you have check the "Portal Feed" checkbox next to the picture in the listing media manager.