Propertybase and Zillow have teamed up to assist you in getting your leads from Zillow into Propertybase automatically! All you need to do is sign up from your Zillow account and then follow the next steps on the Propertybase side. 
Signing up on Zillow
From within your Zillow profile go to Accounts > Connect to My CRM
In the drop down list select Propertybase. Finally enter your email address that is associated with your Propertybase account and click "Save". This will also activate Trulia for Propertybase.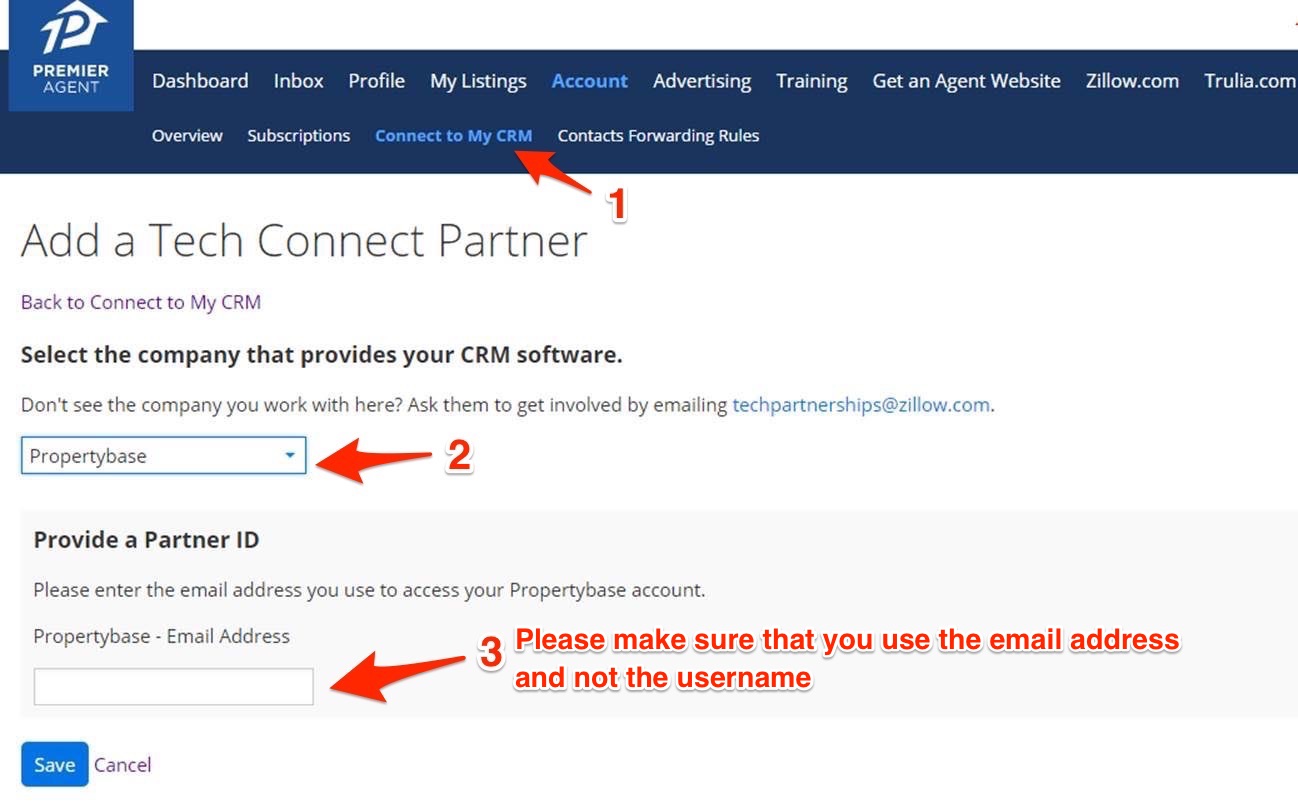 Add a Test Lead on Zillow
Once you have setup everything make sure you go to one of your listings and create a test lead. That way we can confirm that everything has come over correctly. 
Once this is complete you will receive an email from Propertybase welcoming you to the program. Please be aware that the email will not come immediately, but once a new lead fills out a form on one of your listings within Zillow.
Upon receiving this email please:
Follow instructions in the email
Grant Propertybase Support access to your org
Send an email to support@propertybase.com informing them that you have finished the setup.
Our team will confirm that all is setup properly and you will begin to receive your leads from Zillow automatically created Contact records in your Propertybase account.
To find out exactly where to find your contact records see Zillow Integration & Activation: New Contacts Step - 2.