Salesforce has released a new way to experience the Force.com platform when you go mobile. Now all your Propertybase customizations done on the desktop version can be instantly available on the go. Simply go to your app store whether it be iOS (Mac) or Android and download for free.
With this new platform working on the go is more efficient as it has been specifically built for touch screen devices. All objects and notifications come through and any Propertybase user can access it. All they will have to do after download is login with their normal users credentials.
With Salesforce1 you can now easily:
Create records for all Propertybase Objects
Display Dashboards
Create Activities (Tasks, Events and Showings) - Including quick and easily logging calls
Access everything Chatter - stay connected with your feeds, groups and files
Receive notifications within the app
Customize UI with your own Visual Force pages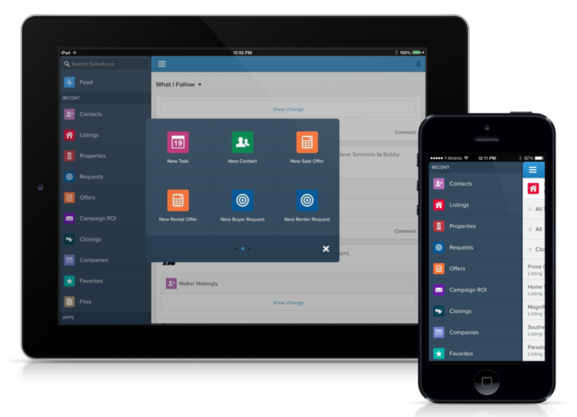 For more detailed information on this app check out the Release Notes.