To enable the Propertybase Support Team to assist you better you should grant the team access to your account.
Depending on the version of the Salesforce platform you are on, the path you take to grant access may differ. The two methods are described below.
If in the top right corner of your screen the word "Setup" is between your name and the Help & Training link you are on the Classic Interface. Otherwise you are on the Older Classic Interface (please click Old Interface below)
At the end of the nominated period the Propertybase Support Team will no longer have access you your system. Therefore, if you require support in the future you will need to enable access again.
This feature is also available for Salesforce.com Support, your company's Administrator and any other managed application that may be installed.
Classic Interface
Click on your name at the top of the page and then select "My Settings".

This will bring you to your personal Profile settings. Click the plus sign (+) and then "Grant Account Login Access".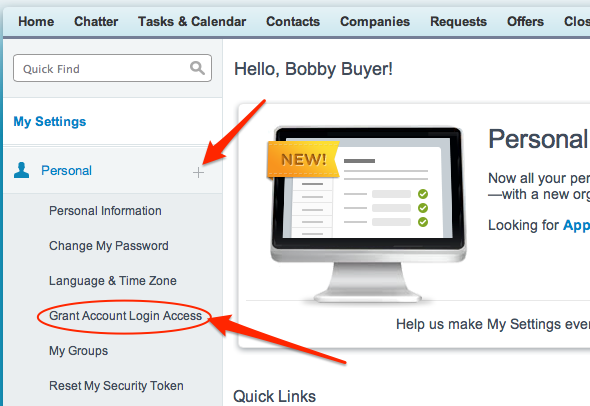 Then you will be able to select the duration of access for the Propertybase Support team. Finally click "Save".

Older Interface
The video below demonstrates how to grant access to Propertybase Support using the old Setup interface. If your screen looks different you are on the Classic Interface, please click the Classic Interface link for appropriate instructions.
To grant login access to our Support navigate to: Setup/ My Personal Information/ Grant Login Access
From the drop-down list next to Propertybase Support, select the amount of time you wish us to have access to your org to assist you with your requests or technical issues you may be having. Finally click Save.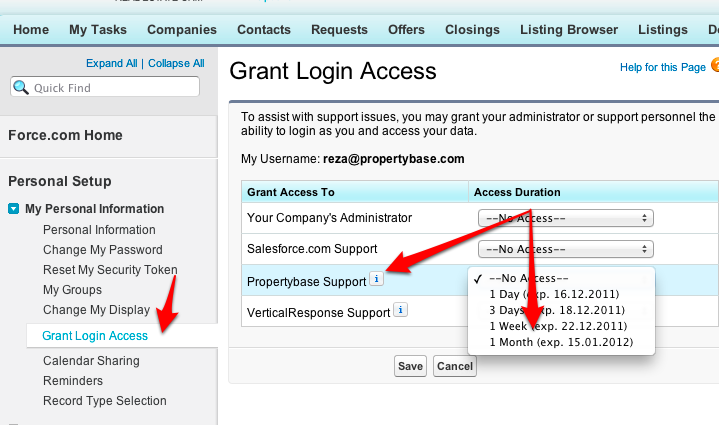 Lightning Experience
In Salesforce Classic you accessed profile settings from your personal settings.
In Lightning, personal settings are accessed from your Profile icon, and by selecting 'Settings.'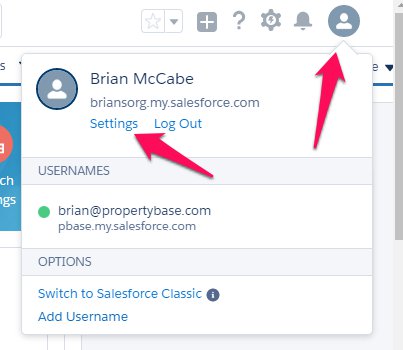 Choose a duration to grant access to Support.  Note:  When this expires, and if you still require assistance, you will need to grant access again.