Give your Propertybase CRM User some personality! Upload your profile pic and let your organization know who you are. After logging into Propertybase, the Home Page is brought up by default. Simply click on your name next to the default image as shown below: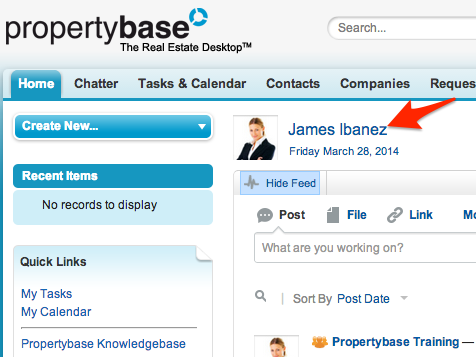 The following page is your profile page and provides other users in the system with basic information you wish to share. With the mouse hover over the default image and a link will appear called "Update", click it.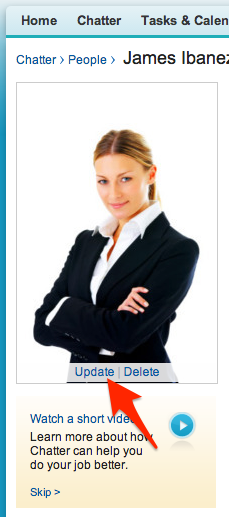 Next you will be prompted to upload your image from your desktop. Click the "Choose File" button and search for the image you wish to add. Select "Show my photo on publicly accessible pages" if you wish that this image can be seen outside of Propertybase. Finally click Save.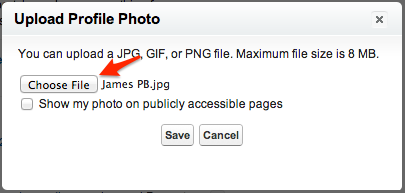 Finally center your image and crop it to your preferred size, then click "Save".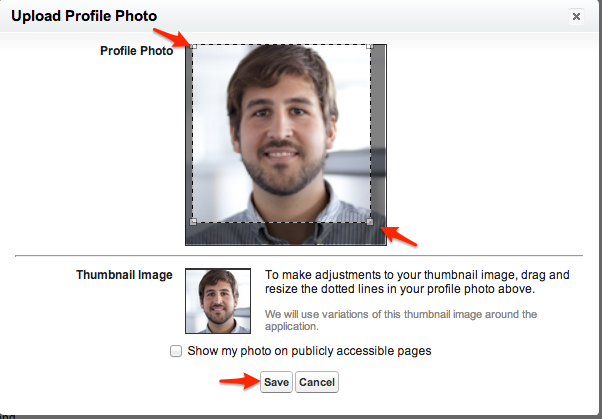 Voila! your profile pic is now set for everybody to see in Propertybase.