When you are setup as a user for the first time you will need to set your password.
Your administrator will add you as a user.

You receive an email with your username and temporary password.

Click on the link in the email to log in, set your password, and set a security question response.
The Security Question will enable you to reset your password should you forget it in the future.
We recommend you add the bookmark http://www.propertybase.com/login to your bookmarks bar so that you can login to Propertybase in the future.
Security Challenge: 
If you login from an unknown location the system will initiate a security challenge.
An email will be sent to the email address on your account or an SMS will be sent to your mobile.
The email/sms will contain a 5 digit number of you to enter and authenticate access.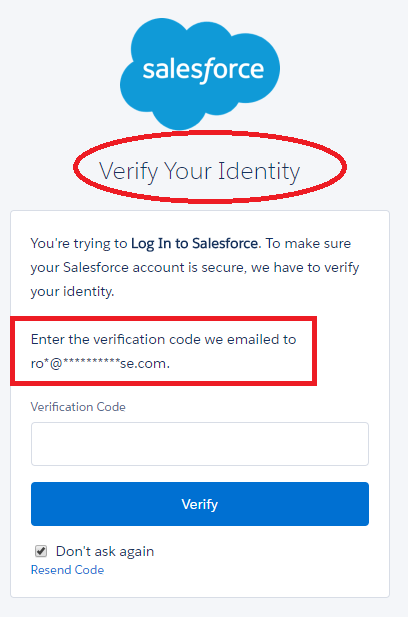 How to Verify a Mobile Number: 
If you login from an unknown IP address, a verification code will be sent via SMS if the mobile number is verified. Learn how you can verify properly your mobile number.
How to Prevent Security Challanges from the Office: 
If you are constantly getting a security challenge from your office your system administrator can set the office as a safe login location so that you will not get a security challenge. Please refer your System Administrator to this help file for more information.
Forgot Password: 
If you have forgotten your password you can retrieve it by clicking on the link on the login page.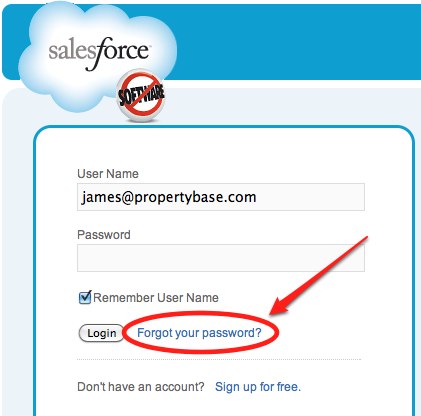 You will be required to provide your security question response. if you don't know the security question -> never changed after trial? -> try "Munich" or "munich"
If this still fails contact your system administrator to have your password reset.
Password Lockout: 
Depending on your company's password policies you may be locked out of your account if you enter the incorrect password a number of times.
Company password policies will determine:
How many failed logins are allowed,
How long the lockout period lasts,
Password requirements such as minimum length.
If you find yourself locked out wait until the lockout period expires and try again, or contact your system administrator.
Password Expired: 
You may be prompted to change your password from time to time at login.
Your company password policy will dictate if you need to change your password on a regular basis.
If prompted that your password has expired please change your password.
Inactive Logout: 
If your session is inactive for a period of time, the system prompts you to continue working or log out. If you don't respond to this time-out prompt, the system displays a login page.
Your system administrator can vary the inactive logout period. See Monitoring Setup Changes for instructions on disabling this prompt.
Debugging Login Issues: 
As system administrator you are able to review the login logs for each user from their user record.
If a user is having issues logging in you should check:
That their user is active.
That they are not locked out.
That they are entering in the correct username.
That they are entering in the correct password.
If they have been sent a login security challenge.
The login logs are at the bottom of the user record.

If there are no records in the login logs then the user is not using the correct username when trying to login.
If the log says that they have an incorrect password then they will need to enter the correct password or reset their password.
If there are a number of successive incorrect password attempts than their user account may be locked in accordance with company password policies.
The log may show a "Failed: Computer activation required" item in the login history. This happens when a user logs in from an unknown location. In this instance the system will email the user a 5 digit security challenge and this will need to be entered by the user to be able to login.

Resetting Passwords: 
If the user is unable to reset their password then you as the system administrator can send them a password reset email.
To send the password reset email click on the "Reset Password" button at the top of their user record.

 One Administrator
If you're the only Administrator and you can't access your login,
create a case with Salesforce Customer Support
 and request to reset your password (please include your username in your case details). 
When logged in Propertybase: To submit a ticket click on the "Help & Training" link in the top right hand corner, followed by the "Contact Support" icon near the bottom right corner and select the "Open a Case" button below it. Which will direct you to a page that you will need to fill out and you will be contacted by a Salesforce.com Support Representative.
Set a Password for a User