Propertybase Lightning allows you to configure action plans for the following objects: Contact, Listing, Offer, Closing, Inquiry, Property, Company, Action, Linked Listing and Property Media.
To use this feature, make sure you are on the latest version of Propertybase.
You can also import a collection of useful Action Plan Templates by scrolling down to v1.451 and clicking the action plan templates link.

Configuration
Here are the configuration steps so that Action Plans can be used in your Propertybase org, post installation. The following example will be used for the Contact object. The same steps apply to all other supported objects:
Step 1. Click on "Setup"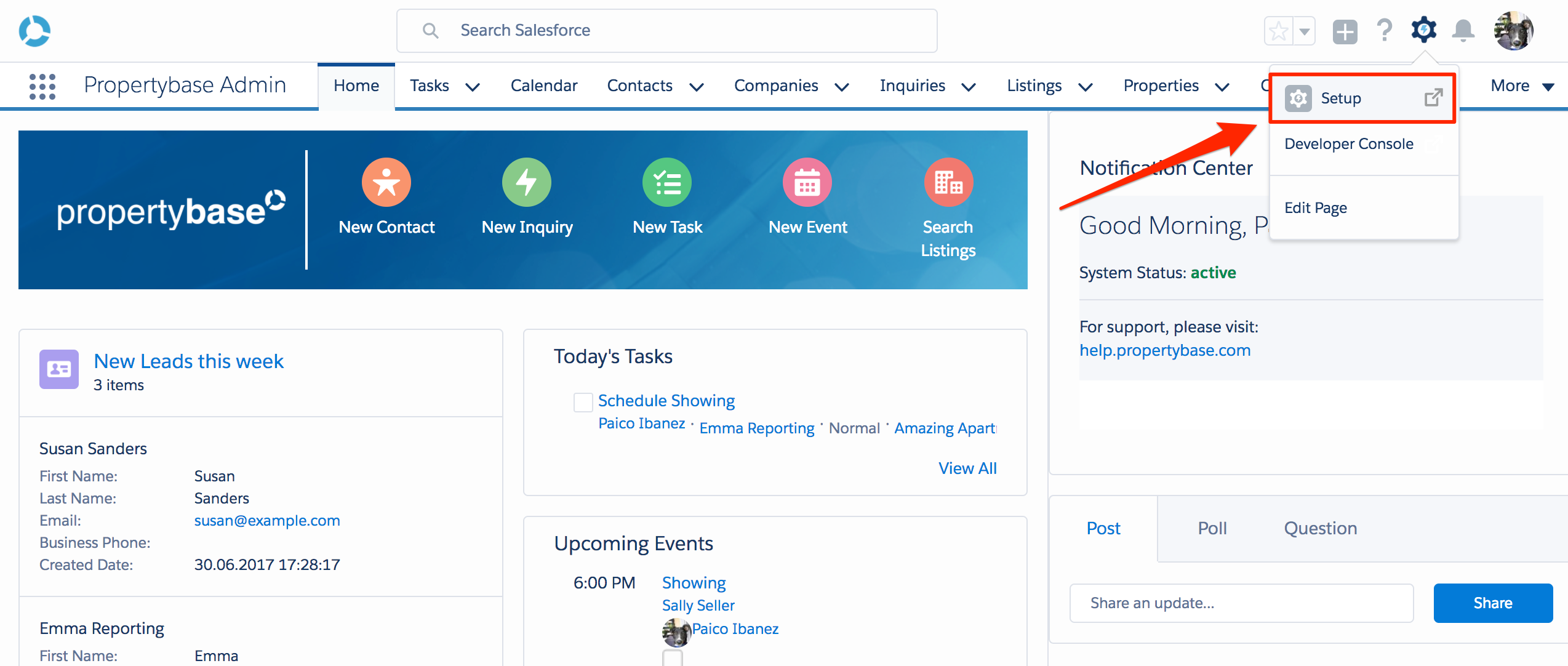 Step 2. Go to the Object Manager and click into the Contacts setup page.

Step 3. Go to the Page Layout section and click on "Individual Client":

Step 4. In the page layout editor drag and drop "Start Action Plan" to the "Salesforce1 and Lightning Experience Actions" section. You can choose the position you want for it, we suggest placing it right after the "Edit" action. Then click on "Quick Save" to ensure this is saved.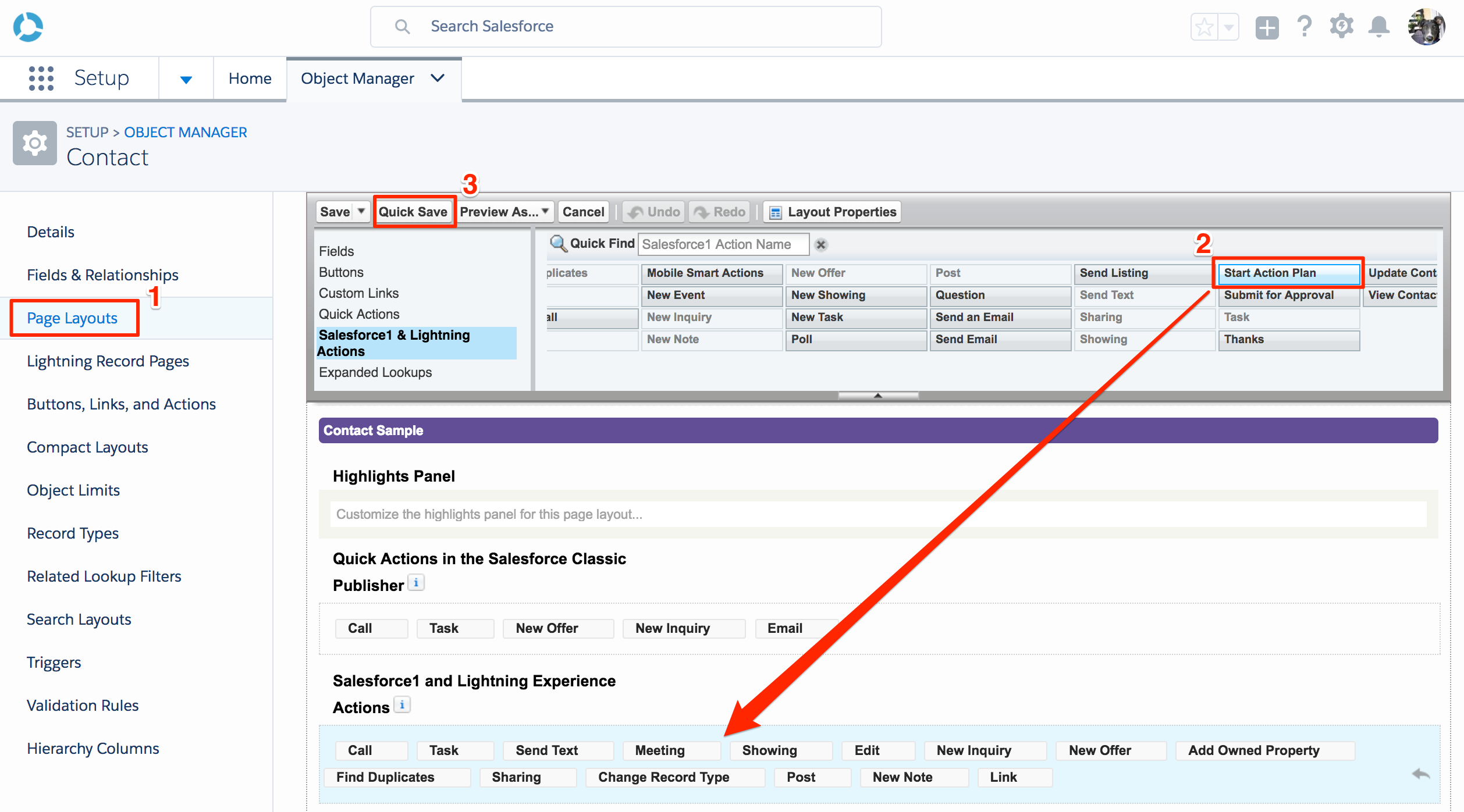 Step 5. Next go to "Related Lists" option, drag and drop the "Action Plans" related list to the Related List section. Make sure it is under both Open Activities and Activity History. Then click on "Quick Save".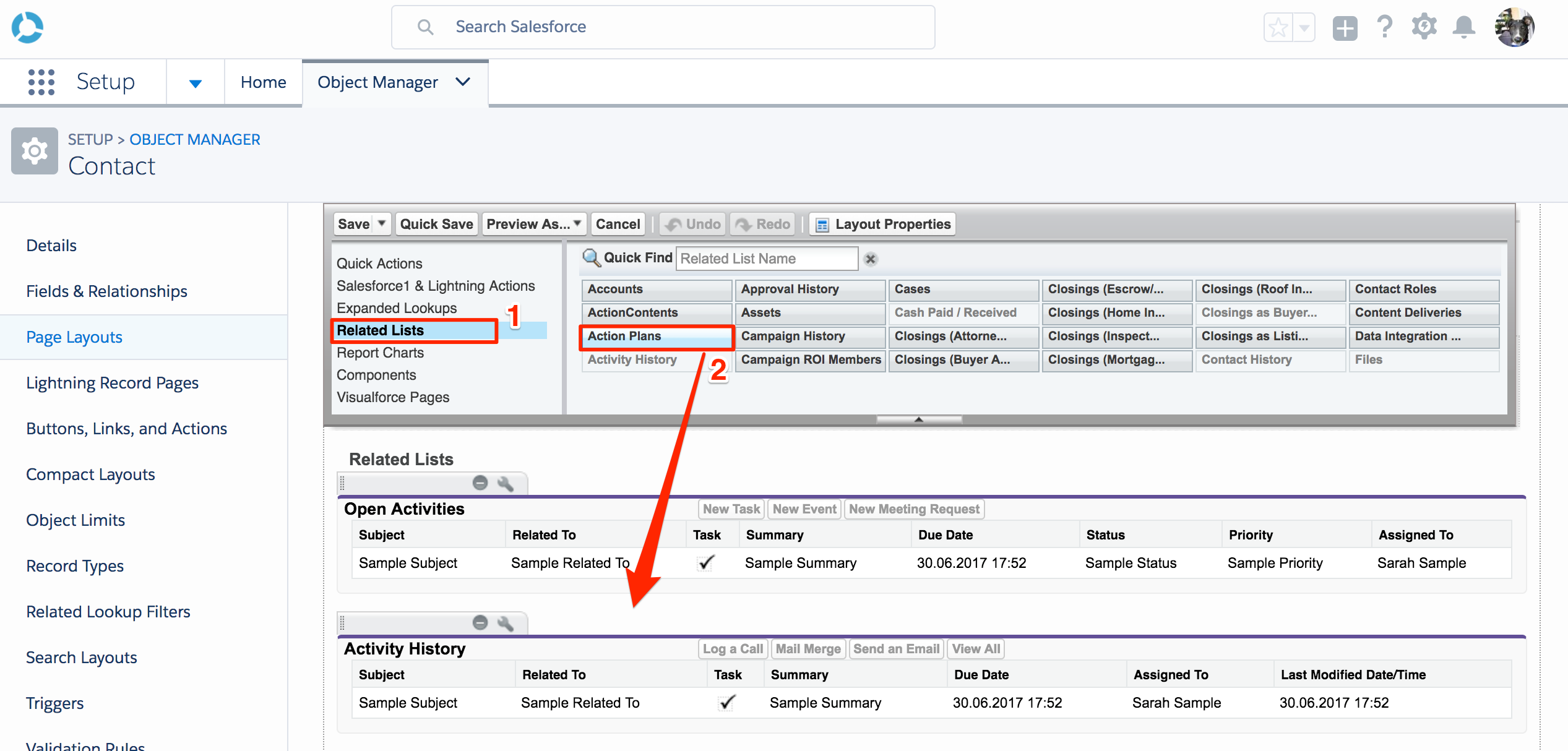 Step 6. Next click on the Related List click the wrench icon to add columns to the related list of Action Plans. make sure the following fields are selected as columns. Then click "OK" and "Save" at the top of the Page Layout tool bar.